Automotive Exchange: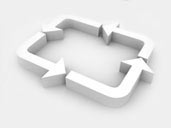 When it comes to ordering parts and supplies, finding automotive parts and supplies or selling your car/truck parts and supplies or vehicles, there's no better place than Automotix Automotive Exchange. Our downloadable software makes it easy for you to not only buy and sell automotive parts and supplies but also to request and keep track of your business. A short download, it's FREE, and you are now connected to nationwide buyers and sellers of automotive parts and supplies. Brand-new patented software that allows you to connect with other business owners, parts and supplies warehouses, salvage yards, wrecking yards, automotive stores and specialty parts and supplies warehouses, and of course to buy and sell used vehicles. A desktop alerting system lets you know when your requested parts and supplies come on the market, let's you know when a buyer is interested in purchasing your automotive parts and supplies and allows you to do your automotive business quickly and efficiently by helping you keep track of what's going on.

Cars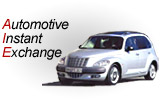 The
Automotix Car Exchange
allows
car sellers
(i.e. car dealers, classic car traders, car brokers, rebuilders, auto pools, auctions houses, insurance and fleet companies, trucking companies, individual car owners) and
car buyers
(i.e. individual car buyers, auto recyclers, salvage yards, car repair shops, rebuilders, professional car buyers, private group buyers, auto clubs, car restoration shops, general public ) to conduct car business using real-time speed.
Parts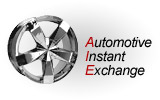 The
Automotix Auto Parts Exchange
allows
auto parts sellers
(i.e. OEM part dealers, auto parts stores, jobbers, importers, towing yards, used car part dealers, salvage yards, dismantlers, wrecking yards, junkyards, part brokers) and
auto parts buyers
(i.e. individual part buyers, body shops, collision repair centers, claim services, insurance adjustors, mechanics, car repair shops, exporters, car refurbishers, do-it-yourselfers) to fulfill auto parts transactions and ordering in a real-time speed.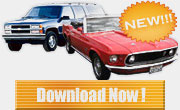 Welcome to the Automotive Instant Exchange -- The ultimate solution for the buying and selling of Cars, Trucks and Automobile Parts. With the Automotix software, you can buy and/or sell new cars, pre-owned/used cars, salvage autos, damaged/repairable automobiles, classic and antique cars, OEM parts, aftermarket auto parts, remanufactured and used car parts right from your PC. It does not matter if you are a small or large business, or whether or not you're an individual seller or buyer.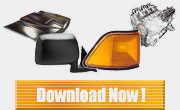 Download Automotix Desktop Now!
Car & Truck Sellers - With the Automotix Instant Car Exchange you can sell any car or truck that you might have for sale, whether the automobile is new, used, damaged, repaired or an antique. Selling cars and trucks on Automotix is easy and simple.
Download the Automotix software and sign up with the system (create a profile)
Enter your store specialty (to filter leads for cars that you do sell)
Note: You will immediately start receiving buyers' queries that match your store specialty
Review the incoming queries and reply with a detailed quote or message to the buyer
Note: In addition to manually replying to car search queries, you may instruct the system to reply automatically on your behalf. To start the automatic replying, all you need to do is enter your "For Sale" car and/or truck information (including pictures) into the Automotix Inventory database.
Car Seller's Benefits
Ongoing Sales/Business Leads To Your PC
Filter Car Queries by Specialty and Location
Communicate Instantly With Car Buyers
Set Up Your Own Private Car Exchange
Automated Replies From Your Inventory
Save On Sales and Marketing Costs
Follow Up With Former Car Buyers
Obtain Valuable Contact Information
Permanent Solution For Virus & Spam Risks
Benefit From A Well Organized Data Tracking System
FREE USAGE!

Download Automotix Desktop Now!
Automotive Sellers - With Automotix Instant Exchange you can sell your automotive parts and products. After signing up with the system and entering your store specialty you'll start receiving buyer's queries matching your filters (specialty). You reply to incoming queries with your quotes offering parts for sale. In additional to manually replying to queries in many situations you may instruct the system to reply automatically on your behalf. This way the buyers will get quotes quicker even when you're not actively working with Instant Exchange program (the program would run in background on your computer connected to the Internet). Replying with the quote does not guarantee the sale. However, the faster you reply the better chances are the buyer will chose your quote and buy the part from you.
Part Seller's Benefits
Thousands of Part Queries Daily
Automate Your Catalog
Filter Queries by Specialty
Save On Sales & Marketing Costs!
* No Website Is Needed!
Let Your PC Grow Your Business!
Instant Part Leads To Your PC!

Download Automotix Desktop Now!
Car & Truck Buyers - With the Automotix Instant Car Exchange you can buy a new, used, damaged, repaired or antique car and truck. Automotix helps you minimize and eliminate the tedious process associated with buying a car or truck. Buying cars/trucks on Automotix is easy and simple. It opens you (the buyer) up to a much larger realm of potential sellers.
Download the Automotix software and sign up with the system
Submit your car search request(s) including desired options, price and trade-in information.
Note: You'll will start receiving sellers' quotes matching your car search criteria including vehicle details, car options, pictures, warranty information and vehicle location
Review your pending quotes and contact the seller when applicable.
Note: You are not obligated to purchase the vehicle from any of the sellers/dealers that send you a price quote.
Car Buyer's Benefits
Access Nationwide Network of Sellers
Buy Direct From The Seller of The Car
Get Competitive Quotes to Your PC
Communicate Instantly With Car Sellers
Protect Your PC Against Virus & Spam Risks
Protect Your Privacy & Email Address
Well Organized Data Tracking
Save Time and Money
FREE USAGE!

Download Automotix Desktop Now!
Automotive Buyers - Automotix lets you distribute your part queries to thousands of subscribed sellers in real time. You'll start receiving sellers' quotes shortly after submitting a query including price, description, picture and a URL where to buy. Look for incoming quotes, decide which one fits you best and buy the part when you're ready. Buying parts with Automotix is simple and intuitive process.
Part Buyer's Benefits
Nationwide Network Sellers
Buy Direct! No Middleman!
Instant Quotes to Your PC
Save On Part Cost!
Save Time and Money
Let Your PC Work For You!
Free Download! Free Use!