| | |
| --- | --- |
| Car Donation (Nationwide Charity Auto Donation) | |
Donate Your Car to a Charity organization.

1-888-906-2691

1-888-906-2691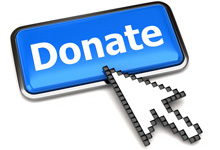 Automotix Car Donation Charities Service helps you help your community by donating your vehicle to charity! When you donate a car we provide free pick up, a tax receipt, and do all the required DMV processing. After we sell the vehicle, 100% of the net proceeds go directly to one of our nonprofit clients, the highest percentage among all leading national vehicle donation programs. Our mission is to assist charities nationwide by providing them a means to accept donated vehicles. We make it easy for donors to support their favorite charity because we handle everything from start to finish.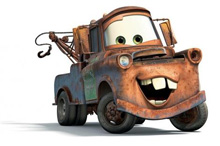 We buy junk cars! Get Cash Today!
We buy junk cars, high-mileage cars, damaged cars, wrecked or just old cars as well as junk vans, trucks and SUV's. Get cash for your unwanted Vehicle! We can pick up your junk car the same day and pay you cash right there on the spot. In addition, we provide fast, free, no-hassle removal of unwanted vehicles from every driveway, garage, back alley and front lawn and the surrounding area. We will make a purchase offer based on the salvage value of the vehicle. All you have to do is Call Us right now, or fill out our quick and easy online form and a representative will be happy to contact you, give you a quote FAST, and set up a time that is convenient for your schedule for FAST, friendly and reliable junk car removal service.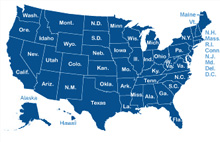 Nationwide Junk Car Removal! Same Day Pickup
If you have a junk car on your property, our Charity Donation Service can help. We have a network of salvage yards, which makes us the fastest most efficient Car Donation Removal Service. Free towing, easy process, same day pickup and Tax Deductible. Most importantly, you will receive the best value guaranteed for your Charity Car. Whatever offers you will get, we will pay you more by at least 20%! We will provide you with a free estimated quote over the phone, or through our easy form and receive a cash offer to sell your vehicle donation today. Do not ask yourself how to donate a car, or where I can find the best price in the market. Automotix Auto Donation ensures you extremely professional service and top dollar paid. No matter if your car is running or not, high-mileage, wrecked, damaged or just outdated you can enjoy free towing and instant cash for car removal Charity Auto Donation.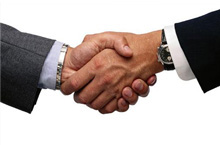 No Middle Man! Sell Direct to Auto Dismantlers!
When you donate a vehicle to Automotix Car Donation Charities Service, one of two things will happen. One, you will get the best Tax Deduction offer guaranteed, free towing and no paper work for you! The second thing is if you will decide that you want to get cash for your car, we will pick up your vehicle in the same day or in the next 24 hours Free, we will pay you Top Dollars on the spot and all of these services according to your schedule. This is the reason why car owners pick us before anyone else! We will give you 20% more than your best offer guaranteed! If you ask yourself, why the prices are so competitive? The answer is simple; with Automotix, you sell direct to Auto Dismantlers. We will locate the salvage yard that will pay the highest amount of money for your car! So STOP Barging with Salvage yard owners, because the best deal is in two clicks away. For these reasons, you need to fill out our easy form or call us toll free to 1-888-906-2691 and get the best offer for your old car today.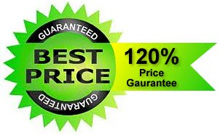 Best Price Guarantee!
Welcome to the number one Car Donation Removal Service in the United States! We are confident that you will not find a better deal anywhere else because we will not only match the tax-deductible offer of any other Charity Car Donation Company, we will add 20% of the difference to your best offer. Your search STARTS and ENDS here. At Automotix Auto Donation, we believe your time is precious. Our goal is to help our customers save money and time. No matter the condition of your car, running or not, old, damaged, unwanted, used or junk car our experienced representatives will contact you and schedule you a car pickup within the same day, or within the next 24 hours, GUARUNTEED. Tax deductible receipt on the spot, hassle free. We are recognized as the best Charity Car Donation Tax Deduction company in the state, ensuring you a satisfactory experience at Automotix Auto Donation.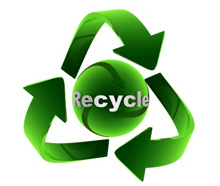 Go Green Recycle Your Old Car.
The world of car donation is not the same as it was fifty years ago. We are on the brink of a global disaster with warming and pollution. At Automotix Auto Donation, we have considered these factors and have delivered cost-effective, eco-friendly options for the many consumers out there with unwanted vehicles. Recycle for a cause; give back and save the environment. Automotix Auto Donation offers 100% tax deductible and FREE vehicle pickup. Automotix Auto Donation does its part in helping the environment by recycling unwanted vehicles and keeping junk scraps - rubber, metal, and plastic - out of the environment. You can sell your unwanted car through Automotix Auto Donation, you are not only saving money and helping charity organizations like DISABLED, GUN CONTROL (PRO/CON) or HISPANIС, you are helping to heal the environment.
How Does It Work?
Submit the used car donation form or call

1-888-906-2691

1-888-906-2691
Our representative will email/call you with your free quote!
You will get a Free local towing.
Fast pickup within 24 - 48 hours.
Tax deductible.
Email & paper receipts.
No paperwork for you.
Sample Car Charity We Get...
| | | | | | | | |
| --- | --- | --- | --- | --- | --- | --- | --- |
| Vehicle | Engine/Fuel | Color | Damage | Title | Location | Price | Repair Cost |
2001 CHEVROLET BLAZER
4.3L 6 GAS
BLUE
FRONT END
CERTIFICATE OF DESTRUCTION
FL - ORLANDO, USA
$3580.00
$4232.55

---

1999 HONDA ACCORD EX
3.0L 6 GAS
BLACK
FRONT END
SALVAGE TITLE
LA - SHREVEPORT, USA
$4000.00
$5437.00

---

2002 TOYOTA CAMRY SOLA
3.0L 6 GAS
SILVER
REAR END
SALVAGE CERTIFICATE
NJ - TRENTON, USA
$9167.00
$10073.00

---

1993 BUICK ROADMASTER
5.7L 8 GAS
WHITE
FRONT END
SALVAGE TITLE
TX - LUFKIN, USA
$2537.00
$3837.84

---

2007 SATURN ION LEVEL
2.2L 4 GAS
BLUE
FRONT END
PARTS ONLY
MI - LANSING, USA
$8076.00
$7354.00

---

2007 NISSAN MURANO
Unknown
BLACK
FRONT END
SALVAGE TITLE
MN - ST. CLOUD, USA
$20108.00
N/A

---

2010 BMW M3
4.0L 8 GAS
BLUE
FRONT END
SALVAGE TITLE
OK - TULSA, USA
$56850.00
$31000.00

---

2001 VOLKSWAGEN NEW BEETLE
2.0L 4 GAS
BLUE
ROLLOVER
SALVAGE TITLE
KS - WICHITA, USA
$5400.00
$5400.00

---

1999 BMW 328I AUTOM
2.8L 6 GAS
BLACK
PARTIAL/INCOMPLETE R
DLR/DSM GET CT ALL OTHERS ACQ
CA - VAN NUYS, USA
$5875.00
N/A

---

2008 CHEVROLET MALIBU LS
2.4L 4 GAS
SILVER
FRONT END
SALVAGE VEHICLE TITLE
TX - DALLAS, USA
$11694.00
$10156.75

---

2001 BMW 325CI
2.5L 6 GAS
BLACK
FRONT END
SALVAGE CERTIFICATE
NC - RALEIGH, USA
$10640.00
$7766.73

---

2001 VOLKSWAGEN NEW BEETLE
1.9L 4 DIESEL
BLUE
SIDE
SALVAGE CERTIFICATE
UT - SALT LAKE CITY, USA
$6434.00
$4918.00

---

2001 CHEVROLET IMPALA
3.4L 6 GAS
SILVER
FRONT END
SALVAGE TITLE
GA - ATLANTA SOUTH, USA
$6553.00
$6760.00

---

2004 TOYOTA COROLLA CE
1.8L 4 GAS
SILVER
FRONT END
SALVAGE CERTIFICATE
AZ - PHOENIX, USA
$7327.00
N/A

---

2009 KIA SPECTRA EX
2.0L 4 GAS
BLUE
FRONT END
SALVAGE TITLE
MI - DETROIT, USA
$10023.00
$8944.30

---

2003 TOYOTA TUNDRA ACC
3.4L 6 GAS
WHITE
SIDE
SALVAGE CERTIFICATE
OR - PORTLAND SOUTH, USA
$9955.00
$10518.63

---

1994 PONTIAC SUNBIRD LE
3.1L 6 GAS
BLUE
SIDE
SALVAGE TITLE
CT - HARTFORD, USA
N/A
$1557.97

---

1998 MITSUBISHI DIAMANTE L
3.5L 6 GAS
GREEN
FRONT END
SALVAGE CERTIFICATE
NC - CHINA GROVE, USA
$2900.00
$3200.00

---

2001 CADILLAC DEVILLE
4.6L 8 GAS
WHITE
FRONT END
BILL OF SALE - PARTS ONLY
WI - MILWAUKEE, USA
$5490.00
$12169.00

---

1999 TOYOTA TACOMA XTR
2.7L 4 GAS
WHITE
ALL OVER
SALVAGE CERTIFICATE
MO - SIKESTON, USA
$5916.00
$11170.55
Selling Salvage or Repairable Automobile?