| | |
| --- | --- |
| Search Auto Salvage And Repairable Vehicles | |

Auto Salvage Marketplace - 1995 Ford Escort Details | Salvage Details
Below you can find information on this Repairable 1995 Ford Escort vehicle and obtain the seller's contact information.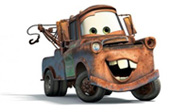 We Buy Junk Cars! Get Cash Today!

Got junk car? Call our nationwide junk car removal service at 1-888-906-2691 and we will pick up your junk car/truck the same day and pay you cash right there on the spot. We provide fast, free, no-hassle removal of unwanted vehicles from every driveway, garage, back alley and front lawn and the surrounding area. Get Top Cash for Your Junk Car!
To read more about our Auto Salvage services, please visit our Information page. If you have other questions or problems, please Contact Us.
1995 Ford Escort (Repairable) Ad Detail Page
Vehicle Photos:
No Photos!
Vehicle Specification:
Category
Repairable
Location:
vancouver, WA
View Map | Get Directions
Make
Ford
Axle
Model
Escort
Engine Type
Submodel
lx
Engine Size
Year
1995
Transmission
Stock #
Damage
VIN
1fasp14j5sw391195
2nd Damage
Price
$500.00
Title
Mileage
100,000 somethin
Keys Present?
Yes
Interior Color
Gray
Can Start?
Yes
Exterior Color
White
Can Run?
Yes
Body Style
Hatchback
Options
none
Doors
4
Notes
As of 4/15/2010 new brake pads-front, brake rotor-front,brake caliper hardware-front and wheel cylinder-rear.
Selling Salvage or Repairable Automobile?


Auto Parts Store >

Shop online for auto & truck body parts, lights, wheels, engines & transmissions

1993 Ford Escort Bumper Cover, Front, With holes for air and molding; A high quality, OE replacement bumper cover; Backed by 1-year, unlimited-mileage warranty..
---

1997 Ford Escort Fuel Pump, A high quality, direct fit OE replacement fuel pump; With 2 years limited Trustbuilt warranty..
---

2002 Ford Escort 14" x 5.5" Steel Wheel, Steel Wheel; 14 X 5.5; 8 Holes; 4 Lug; 100MM BP; Ident F7c6acjaaz; Black, , .
---

1989 Ford Escort GT L4, 1.9 L, 116 CID Rebuilt Engine, EFI, non roller, Warranty: 3-Year/100,000 Mile, .
---

1997 Ford Escort Used Bumper Bar, Front, 4DR, RED, LS Without foam, Very Good.
---

1988 Ford Escort Used A/C Compressor, 2.3, MANUAL, 4X2 hang-on AC, 4-140 (2.3L), Very Good.
More Escort parts
Custom Search