| | |
| --- | --- |
| Search Auto Salvage And Repairable Vehicles | |

Auto Salvage Marketplace - 1998 Jaguar XJ8 Details | Salvage Details
Below you can find information on this Repairable 1998 Jaguar XJ8 vehicle and obtain the seller's contact information.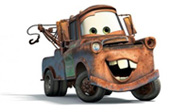 We Buy Junk Cars! Get Cash Today!

Got junk car? Call our nationwide junk car removal service at 1-888-906-2691 and we will pick up your junk car/truck the same day and pay you cash right there on the spot. We provide fast, free, no-hassle removal of unwanted vehicles from every driveway, garage, back alley and front lawn and the surrounding area. Get Top Cash for Your Junk Car!
To read more about our Auto Salvage services, please visit our Information page. If you have other questions or problems, please Contact Us.
1998 Jaguar XJ8 (Repairable) Ad Detail Page
Vehicle Photos:
Vehicle Specification:
Category
Repairable
Location:
Lowell, MA
View Map | Get Directions
Make
Jaguar
Axle
RWD
Model
XJ8
Engine Type
V8
Submodel
XJ8L Long
Engine Size
4.0
Year
1998
Transmission
5-Speed Automatic Transmission
Stock #
Damage
Motor
VIN
2nd Damage
Price
$2,000.00
Title
Clean
Mileage
62235
Keys Present?
Yes
Interior Color
Cream
Can Start?
No
Exterior Color
Blue
Can Run?
No
Body Style
Sedan
Options
Doors
4
Notes
Timing chain tensioner failure at start-up. Maybe able to just replace tensioners??? Transmission rebuilt Less then 3k miles ago ($4350 cost) Tires matching set w/less then 4k mile. Complete 4 wheel brake job 2kmiles ago. New Starter and waterpump. No Rust Interior Mint and complete (cupholder inop). All glass and mirrors perfect
Selling Salvage or Repairable Automobile?


Auto Parts Store >

Shop online for auto & truck body parts, lights, wheels, engines & transmissions

2006 Jaguar XJ8 Car Cover.
---

2009 Jaguar XJ8 Antenna, 1-section mast; 2100 mm cable; 370 mm extension; Electronically amplified; A high quality universal windscreen mount antenna; May require modification or other adjustment to your vehicle upon installation; With 2 years limited Trustbuilt warranty..
---

2009 Jaguar XJ8 18" x 8" Alloy Wheel Take Off, Alloy Wheel Take Off; 18 X 8; 49MM Offset; 15 Spokes; 5 Lug; 108 MM BP; Used; Light PVD Chrome Aftermarket, , .
---

2009 Jaguar XJ8 V8, 4.2 L, 258 CID Rebuilt Engine, Warranty: 3-Year/100,000 Mile, .
---

2004 Jaguar XJ8 Used Ignition Switch W/Key, Very Good.
---

1999 Jaguar XJ8 Used Bumper Bar, Front, 4DR, Green, XJ8 w/shock absorbers, Very Good.
More XJ8 parts
Custom Search