| | |
| --- | --- |
| Search Auto Salvage And Repairable Vehicles | |

Auto Salvage Marketplace - 2002 Subaru Impreza Details | Salvage Details
Below you can find information on this Salvage/Damaged 2002 Subaru Impreza vehicle and obtain the seller's contact information.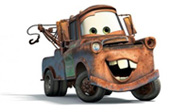 We Buy Junk Cars! Get Cash Today!

Got junk car? Call our nationwide junk car removal service at 1-888-906-2691 and we will pick up your junk car/truck the same day and pay you cash right there on the spot. We provide fast, free, no-hassle removal of unwanted vehicles from every driveway, garage, back alley and front lawn and the surrounding area. Get Top Cash for Your Junk Car!
To read more about our Auto Salvage services, please visit our Information page. If you have other questions or problems, please Contact Us.
2002 Subaru Impreza (Salvage/Damaged) Ad Detail Page
Vehicle Photos:
Vehicle Specification:
Category
Salvage/Damaged
Location:
West Valley, UT
View Map | Get Directions
Make
Subaru
Axle
Model
Impreza
Engine Type
Submodel
Engine Size
Year
2002
Transmission
Stock #
JTF1GD29612G511898
Damage
VIN
JTF1GD29612G511898
2nd Damage
Price
$6,995.00
Title
Mileage
63000
Keys Present?
Yes
Interior Color
Black
Can Start?
Yes
Exterior Color
Blue
Can Run?
Yes
Body Style
Sedan
Options
none
Doors
4
Notes
Worldwide Auto is pleased to offer this 2002 SUBARU IMPREZA that has a broken ignition switch , this vehicle is priced to sell and will not last
Selling Salvage or Repairable Automobile?


Auto Parts Store >

Shop online for auto & truck body parts, lights, wheels, engines & transmissions

1999 Subaru Impreza Starter, 12 V, 8 Teeth, 1.0 KW, Counter Clockwise Rotation, PMGR Starter Type, Uses Only New Components, Meets Or Exceeds All OEM Specifications, With NSA's Limited 2-Year Warranty.
---

2006 Subaru Impreza Tail Light, Driver Side, Bulbs not included; DOT and SAE approved; A high quality, direct fit OE replacement tail light..
---

2014 Subaru Impreza Driver Side Power Door Mirror, Driver Side Power Door Door Mirror; With Heated Glass; With Turn Signal; Paint To Match, , .
---

2005 Subaru Impreza H4, 2.5 L, 151 CID Rebuilt Engine, SOHC, Warranty: 3-Year/100,000 Mile, .
---

2008 Subaru Impreza Used TV-Info-GPS Screen, clock/temp, US mkt, Very Good.
---

2006 Subaru Impreza Used Heater and A/C controls, Very Good.
More Impreza parts
Custom Search