| | |
| --- | --- |
| Search Auto Salvage And Repairable Vehicles | |

Auto Salvage Marketplace - Ford Ranchero Salvage & Repairable Ads
Welcome to the Ford Ranchero salvage & repairable marketplace where car restoration shops, auto dismantlers, auto insurance and auto salvage sellers connect to trade Ford Ranchero salvage autos, wrecked cars, repossessed automobiles and Ford Ranchero repairable cars. To read more about our Ford Ranchero Salvage services, please visit our Information page. If you have other questions or problems, please Contact Us.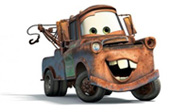 We Buy Junk Cars! Get Cash Today!

Got junk car? Call our nationwide junk car removal service at 1-888-906-2691 and we will pick up your junk car/truck the same day and pay you cash right there on the spot. We provide fast, free, no-hassle removal of unwanted vehicles from every driveway, garage, back alley and front lawn and the surrounding area. Get Top Cash for Your Junk Car!
Find below Ford Ranchero salvage and repairable vehicles for sale. To view the complete ad details click on the View Details link.
Premium Listing
Results: 1
| | |
| --- | --- |
| 1965 Ford Ranchero | Price: $350.00 |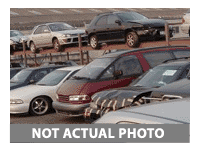 Damage: Mechanical Title: Rebuilt/Reconstructed Category: Salvage/Damaged
VIN:
Location: redding, CA View Map | Get Directions
[Posted: 05/17 18:06]
Results:
1
Can't find what you're looking for? Try our Used Car Locator!
Selling Your Salvage Car?


Auto Parts Store >

Shop online for auto & truck body parts, lights, wheels, engines & transmissions

1979 Ford Ranchero Window Motor, Front Or Rear, Driver Side, Passenger Side, Includes wire connectors; A high quality, OE replacement window lift motor; Replaces OE numbers E3AZ 5423394-A, E3AZ 54233V94-ARM, E5TZ 1023394-A, E5TZ 10233V94-ARM, E9AZ 54233V94-ARM, E9SZ 6323394-A, and F4SZ 63233V94-ARM; With lifetime Dorman limited warranty..
---

1974 Ford Ranchero Ignition Condenser, With integral conductor; Includes heavy duty 23 oz. points and integral condenser; Guarantees significant horsepower and economy gains; Features large tungsten contacts that provide crisp coil firing; Resist points float up to 5,000 rpm; The condenser's special winding protects from pitting of point contacts; With 90-day Accel limited warranty..
---

2012 Ford Escape Door Handle Covers, Door Handle Covers; 4 Door; Without Passenger Side Keyhole, , .
---

1974 Ford Ranchero 500 V8, 5.8 L, 351 CID Rebuilt Engine, Cleveland 2 Barrel Carb, No Smog, Warranty: 3-Year/100,000 Mile, .
More parts