Calling all Auto Part Sellers....
Sign up today, and get over a thousand leads daily from all over the country.

Gain access to qualified buyers who pay in advance for the part request and want urgent attention.


Communicate instantly with buyers and get relevant requests by establishing selling filters.


No contract but rather month to month billing.


Utilize our Purchase Order feature to collect buyer's payment.


The way we provide leads is unrivaled for its organization!


Sign up as a visitor and view the leads live, contact us for package deals and possible trials...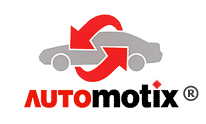 Automotix connects buyers with sellers of auto parts. If you or your company is a salvage yard, a parts broker, an auto parts store, or a personal seller then Automotix is the right fit for your operation. Daily we provide in excess of 1,000 auto part leads from all over the country. No other service on the web will bring you more business in a unique and user friendly environment. Our technology and the amount of business we provide is like nothing else offered on the web.
-Get over 1,000 leads daily, and over 100 daily requests from the most serious buyers on the web who pay to "qualify" their part search.

Or Call Us - 913-544-0539
One of many unique features to Automotix is the "qualified" leads we provide from buyers that pay in advance for the part request. This service allows for the most serious buyer to stand out from other less dedicated buyers. Tap into these urgent and serious buyers and close deals quicker than ever.
Our technology is unrivaled in the field of auto part lead generation. Take advantage of our instant communication tool by being able to instant message directly with buyers. Automotix allows for the buyers to submit payment directly back to you the seller through a free purchase order feature. The lead sorting and organizing ability is also far superior to any other service offered.
-Sellers can sort the leads by any category on the incoming leads screen (Year, Make, Model, Zip Part Type, State, etc) for maximum organization.
-All quotes and messages get sent with the seller's personalized selling signature to promote ones company.
If you sell auto parts, then register your company or personal information here and start viewing the auto part leads. Upon registering your information you will be signed up as a visitor in all the marketplaces with no obligation. Our staff will review your information and upon validating your company we will list your company's information in our directory of salvage yards. Note that this information is for our seller's directory only, and will not be sold or given to any third party.
-Correspond with buyers via the system and avoid all threats of spam. Also keep all messages in the same thread to ensure organization.
Contact us with any questions you have about Automotix. A representative is waiting to address any questions you have and get you started on working the auto part leads. Start increasing your sales today.
Don't miss out. Get started today by subscribing to the leads and see your sales grow. If you have questions about the system or getting started call a representative today at the number below.

Or Call Us - 913-544-0539