An accessory that provides your car a great look and boost up your spirits as well is the vehicle's audio equipment. You will always be on a safer side if you go with the used audio equipment. These equipments are sold in their good condition. Moreover, they are not offered with the moving parts. You must have seen people buying used amplifiers, crossovers, and equalizers. This category also includes different signal processors. If you have made up your mind to buy used audio equipment, you need to be more careful. Therefore, it is advisable to have large speakers, as they are less prone to damage.
You should always prefer woofers to tweeters, as they are stronger and sturdy. Next, you need to take consideration of the compatibility. See if your car's unit is comfortable with the unit of your stereo system or not. The chosen used car audio equipment may need the connections like DIN plugs. In case, you possess X head unit, then there is a need to have a brand ZX CD changer. Be aware, in some cases, even if the head unit and changer belong to the same manufacturer, they may not get adjusted together. Therefore, you need to ask about this facet from the concerned dealer. Used audio equipment is much cost effective than the brand-new.
If you are planning to buy the used audio equipment from the auction site, be sure to read the safety guidelines that are listed on the site. There are many services that provide you coverage. In case, the seller is asking for money order; always use your country's postal money order. You may use cashier's check in place of the postal orders. This will save you from getting involved in any kind of fraud. Never pay in cash.
Always ask for guarantee and warranty period of at least 90 days. Give stress on examining its sound quality by playing a cassette into it. It would be much better to ask the dealer about availability of any exchange policy in case the piece does not work well. Having the list of priorities on hand prior to purchasing the product is always beneficial. Get acquainted with the lay out of your vehicle. Choosing color depends on your personal choice. Generally, silver color gains preference over the neutral black as the used audio equipments in black often lose its shine easily.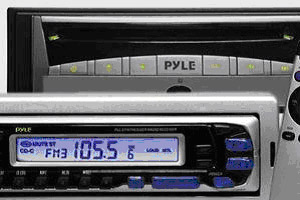 Locate Used Audio Equipment Here!
Buy Recycled Used Audio Equipment - Shop Online

The world isn't the same as it was fifty years ago. We're on the brink of a global disaster with warming and pollution. At Automotix, we take these things into consideration and have delivered cost-effective, eco-friendly options for the many consumers out there. Automotix does its part to help the environment by recycling used parts and keeping junk scraps - rubber, metal, and plastic - out of the environment.
The United States is one of the largest producers of non-degradable scraps. As citizens, we it to ourselves to do our part to reverse this trend - by purchasing used parts from Automotix, you're not only saving money, you're helping to heal the environment.
Shop Online > Choose Make >
Find below some examples of used Audio Equipment requests
---

Vehicle
Part
Buyer Location
Action

This complete guide is filled with valuable tips on how to buy used parts, where to look for quality salvage parts, how best to determine a fair price, ways to validate salvage yards, and how not to get ripped off by fraudulent wrecking yards. A must have for anybody buying parts.
Get your copy now!