Axle housing is one of the significant components that lead to great performance of the vehicle. It may be available in one-piece or has spilt type construction that is also known as banjo type construction. Axle housings are usually comprised of double lip seals and over size bearings. This results in more capacity and enhanced surface area contact over axle. Both the front and rear openings have center housing. Differential carrier closes the front opening. On the other hand, spherical cover plate is used for closing the rear.
Solid axle housing was used by rear suspension in earlier models. They were positioned with two lower control arms and pan hard rod having shock absorbers inside the coil springs. Solid axle housing was positioned in later models by two lower control arms, two upper control arms and a pan hard rod.
In order to carry a heavy load of the vehicle, such as trucks and tractors, axle housing is manufactured using heavy cast unit. Light duty trucks and tractors have axle housing comprising of a great combination of steel tube and cast. The cast or machined units are used in center or differential and final drive case. On the other hand, welded or extruded steel tubing is used in axle housings. Items that may be welded riveted or cast in axle housings are brake-backing plates, mounting flanges, spring mounting plates and accessory unit.
Incase, the axle housing of vehicle is worn out and not working adequately then you must replace it immediately. Buying of new axle housing can rob you of a huge amount. Therefore, instead of buying new axle housing, you may also opt for used one. The used axle housing is available on various online catalogs. They are available in varied styles and sizes. You can easily choose according to the requirement. Moreover, they are available at pocket friendly prices. Installation of used axle housings enhances reliability, axle life and capacity of bearing.
If you are worried about quality of the used axle housing, there is no need to bother. They guarantee durability and reliability, as they are manufactured using high quality raw materials.
The used axle housings are easily available at several online catalogs. If you have any queries regarding the used axle housing, then you may call customer care representatives. These used parts also offer warranty coverage plans that include free roadside assistance, towing allowance and enhanced re-sale value. So, do not waste your time and money and install the used axle housing in your vehicle.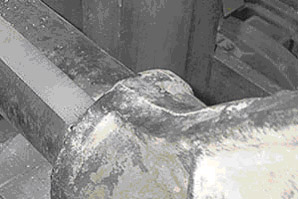 Locate Used Axle Housing Here!
Buy Recycled Used Axle Housing - Shop Online

The world isn't the same as it was fifty years ago. We're on the brink of a global disaster with warming and pollution. At Automotix, we take these things into consideration and have delivered cost-effective, eco-friendly options for the many consumers out there. Automotix does its part to help the environment by recycling used parts and keeping junk scraps - rubber, metal, and plastic - out of the environment.
The United States is one of the largest producers of non-degradable scraps. As citizens, we it to ourselves to do our part to reverse this trend - by purchasing used parts from Automotix, you're not only saving money, you're helping to heal the environment.
Shop Online > Choose Make >
Find below some examples of used Axle Housing requests
---

Vehicle
Part
Buyer Location
Action

Used 2004 Nissan Titan Axle Housing

2004 Nissan Titan
Truck, V-8, Gas/Injection, Automatic-OD, 4x4

Axle Housing
3.35 Ratio Rear Axel Assembly, non locking, preferably with brakes.Original part 43003-7S300, replaced with 43003-7S36A (4WD. VK56DE). Four-Wheel Drive (Up To 200704. VIN 1N6AA07B64N515647. PLEASE LEAVE VOICE MSG, I don't answer outside calls I don't

Saint Louis, Missouri 63129


Used 1967 Jeep CJ5 Axle Housing

This complete guide is filled with valuable tips on how to buy used parts, where to look for quality salvage parts, how best to determine a fair price, ways to validate salvage yards, and how not to get ripped off by fraudulent wrecking yards. A must have for anybody buying parts.
Get your copy now!