If the engine of your vehicle is not performing well, then check the camshaft. As camshaft is one of major equipment in enhancing the performance of vehicle. It adds more power to engine that leads to great performance.
Camshaft is also considered as one of complex component in internal combustion. In short, it controls the timing of valve. The valve response in the camshaft must be manufactured using fine quality raw materials. These valves allow the mixture of air or fuel inside the engine. Simultaneously, exhaust is thrown out of the engine by these valves. Camshaft is comprised of lobes. These lobes are pushed against the valves to open them when camshaft rotates. They spring on valves and relocate them to their closed position. It is one of the most significant jobs, as it has great effect on the engine's performance at varied speeds.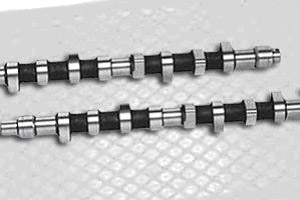 Locate Used Camshaft Here!
Buy Recycled Used Camshaft - Shop Online

The world isn't the same as it was fifty years ago. We're on the brink of a global disaster with warming and pollution. At Automotix, we take these things into consideration and have delivered cost-effective, eco-friendly options for the many consumers out there. Automotix does its part to help the environment by recycling used parts and keeping junk scraps - rubber, metal, and plastic - out of the environment.
The United States is one of the largest producers of non-degradable scraps. As citizens, we it to ourselves to do our part to reverse this trend - by purchasing used parts from Automotix, you're not only saving money, you're helping to heal the environment.
Shop Online > Choose Make >
Find below some examples of used Camshaft requests
---

Vehicle
Part
Buyer Location
Action

This complete guide is filled with valuable tips on how to buy used parts, where to look for quality salvage parts, how best to determine a fair price, ways to validate salvage yards, and how not to get ripped off by fraudulent wrecking yards. A must have for anybody buying parts.
Get your copy now!