After buying a car, we all tend to decorate it with a car stereo or a CD changer. Music is known to relax our spirits. And if the CD changer is of a high quality then it makes our day. A car CD changer is an accessory that adds to our pride and joy. If you are sick of your old CD changer, you may buy a Used CD changer. Needless to say, it will cost you much less than the new one and is sure to make your day. Today, the retailers dealing in used automobile accessories have every kind of a model that can be of your choice too. You need to decide upon a list of your priorities before seeking their shop.
Other things you need to on hand are to know about your car's layout perfectly. The information must contain the model and year of manufacturing of your vehicle. Examining these used CD changers is utmost necessary. Therefore, always have a CD with you. You should not compromise if the retailer is showing you the best of the products and it is lacking in a feature that you are demanding. Select the one with the best sound system.
Next comes, operating the used CD changer. It would be of not much difficulty if you take the assistance of the salesperson. Consider all the necessary supplies that are require for its easy operating. These supplies include its carrying case, faceplate, main plugs, and sleeve. Generally, these used CD changers come are offered with a metal keys used for removing the stereo. You may or may not ask about it. Always ask for its guarantee and warranty period. Try to judge for every aspect of your used car CD changer.
As for its installation, you may connect it to the head unit's preamp. You can have a direct cable that needs to be attached between friendly CD changer and the head unit. This way you will help your used CD changer to be equipped with the power to adjust with rest of the audio system. Not all the used CD changers work well with the OEM head units of the CDE changer control. Therefore, you should examine your product related t this function. You must ask about its disc holding capacity and frequency response.
On the other hand, the best way is to connect the CD changer to the FM modulation. In this, your CD changer will have an outboard control unit that will receive h signals from the hanger followed by converting it to an FM radio signal.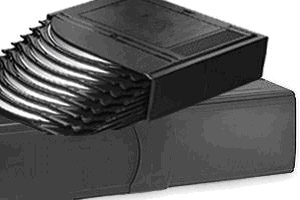 Locate Used CD Changer Here!
Buy Recycled Used CD Changer - Shop Online

The world isn't the same as it was fifty years ago. We're on the brink of a global disaster with warming and pollution. At Automotix, we take these things into consideration and have delivered cost-effective, eco-friendly options for the many consumers out there. Automotix does its part to help the environment by recycling used parts and keeping junk scraps - rubber, metal, and plastic - out of the environment.
The United States is one of the largest producers of non-degradable scraps. As citizens, we it to ourselves to do our part to reverse this trend - by purchasing used parts from Automotix, you're not only saving money, you're helping to heal the environment.
Shop Online > Choose Make >
Find below some examples of used CD Changer requests
---

Vehicle
Part
Buyer Location
Action

This complete guide is filled with valuable tips on how to buy used parts, where to look for quality salvage parts, how best to determine a fair price, ways to validate salvage yards, and how not to get ripped off by fraudulent wrecking yards. A must have for anybody buying parts.
Get your copy now!