If the engine of your vehicle is not performing well then check the clutch disc. Clutch disc transfers torque of engine directly to input shaft or transmission. The making and breaking of the power flow from engine to transmission is the result of clutch disc coupling with pressure plate and flywheel.
Clutch disc is comprised of a metal disc that is covered with frictional facing. A woven or molded non-organic material is used for lining. Lining is comprised of soft metals like aluminum and brass. Thus, results in improved lining strength. On the face of lining there is a sequence of radial grooves. This tightens the grip between flywheels and disc. There is one splined hub placed in the center of disc mates with the input shaft of transmission. It results in direct mechanical coupling between both of them. Dampening of driveline shock and vibration is due to the group of torsional springs placed within the clutch hub and lining. Clutch disk is placed in between the flywheel and pressure plate.
As application and release of pressure on clutch disc is performed continuously while driving, the lining of clutch disc will wear over time. A common symptom of warn out clutch disc is clutch chatter. But, oil leakage from engine on clutch assembly may also be the cause for clutch chatter. Another serious problem related to clutch is clutch slippage. Causes for clutch slippage include damage pressure plate, misadjusted linkage, incorrect clutch components, and normal wearing out. Dragging clutch is another symptom and is opposite to clutch slippage. Dragging happens when clutch is released partially or is does not release at all. Other causes for drag clutch include air in hydraulic clutch linkage; pressure plate fingers are damaged and binding of clutch disc on input shaft.
You must replace the worn out clutch disc with the new part. Instead of buying a new part, get used clutch disc. The used clutch disc is available on various online catalogs. They are available in varied styles and sizes. There is no need to bother about the reliability and durably of the used clutch disc, as they are made up of high quality. If you have any query regarding the used part, you may cal the customer acre representative. They are available for 24 hours. Moreover, the used clutch disc also offer a warranty package that covers free labor and parts.
They also provide free-roadside assistance, towing allowance and enhanced re-sale value.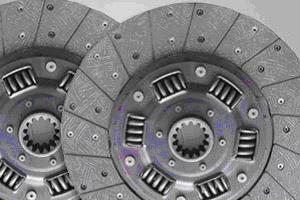 Locate Used Clutch Disc Here!
Buy Recycled Used Clutch Disc - Shop Online

The world isn't the same as it was fifty years ago. We're on the brink of a global disaster with warming and pollution. At Automotix, we take these things into consideration and have delivered cost-effective, eco-friendly options for the many consumers out there. Automotix does its part to help the environment by recycling used parts and keeping junk scraps - rubber, metal, and plastic - out of the environment.
The United States is one of the largest producers of non-degradable scraps. As citizens, we it to ourselves to do our part to reverse this trend - by purchasing used parts from Automotix, you're not only saving money, you're helping to heal the environment.
Shop Online > Choose Make >
Find below some examples of used Clutch Disc requests
---

Vehicle
Part
Buyer Location
Action

This complete guide is filled with valuable tips on how to buy used parts, where to look for quality salvage parts, how best to determine a fair price, ways to validate salvage yards, and how not to get ripped off by fraudulent wrecking yards. A must have for anybody buying parts.
Get your copy now!