Dash panels are panels under the windshield of a vehicle, containing indicator dials, compartments, and sometimes control instruments.
It is necessary that a careful examination should be made of the complete dash panel and dash areas before the floor mat or carpet is installed. It is of vital importance as it keeps engine fumes, dust and water out of the passenger compartment. Used dash panel should be checked for a tight fit around all wires, conduits, and controls. Particular attention should be paid to the possible omission of the radio antenna wire grommet in the right side of the used dash panel. This area is not readily visible and is commonly overlooked as a possible dust and water leak source.
A cracked dash is a common ailment in older vehicles – particularly in regions of the country with hot, dry climates. One can replace dash panel with a used dash panel to match the door panels to ensure a clean, uniform look for one's vehicle's interior.
If you've had a car for several years, one problem you may encounter with respect to the interior is a cracked or damaged dash panel. Since the vinyl-covered dash panel is exposed to direct sun and high temperatures for much of the time, it's fairly common for a crack to develop in the vinyl. Once a crack starts, it's likely to keep getting larger. Your dash may also suffer damage from other sources such as accidental tears, gouges, or rips. Pre-molded dash covers are also available for protection of the used dash panels.
Many different things are mounted on dash panels. The most important items located on the used dash panel are the steering wheel and the instrument cluster. An instrument cluster includes instrument gauges such as a speedometer, tachometer, and oil indicator, etc. The top of a dash panel usually contains speakers for the audio system, and vents for the heating and A/C system. A glove box is often found on the passenger side.
We look at the dash panel more than any other area of our cars interior. It makes sense, therefore, that we should give it some special attention. The dash panel and the deck under the rear window also take the brunt of damage from sun exposure. In order to keep your used dash panel from cracking and fading, regular treatment is necessary.
Caring for the used dash panel is really pretty easy. Simply wipe down with a foam applicator pad or damp towel every time you wash your car, and treat it with a vinyl protectant once a month.
You can order for these either online or offline.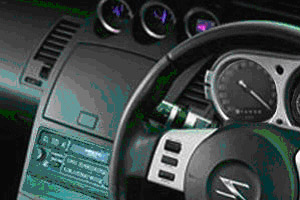 Locate Used Dash Panel Here!
Buy Recycled Used Dash Panel - Shop Online

The world isn't the same as it was fifty years ago. We're on the brink of a global disaster with warming and pollution. At Automotix, we take these things into consideration and have delivered cost-effective, eco-friendly options for the many consumers out there. Automotix does its part to help the environment by recycling used parts and keeping junk scraps - rubber, metal, and plastic - out of the environment.
The United States is one of the largest producers of non-degradable scraps. As citizens, we it to ourselves to do our part to reverse this trend - by purchasing used parts from Automotix, you're not only saving money, you're helping to heal the environment.
Shop Online > Choose Make >
Find below some examples of used Dash Panel requests
---

Vehicle
Part
Buyer Location
Action

Used 1998 Mercedes Benz Slk230 Dash Panel

1998 Mercedes Benz Slk230
Convertible, 4-Cyl, Gas/Carburetor, Automatic, RWD

Dash Panel
Interested in 2000-2004 models, having learned that the plastic is better than earlier models. My top dash panel is OK. I need all of the other assembly. I have damage to the driver side housing, and to the center between-seat console. Interested in a co

Bonita, California 91902


Used 2005 Ford Thunderbird Dash Panel

This complete guide is filled with valuable tips on how to buy used parts, where to look for quality salvage parts, how best to determine a fair price, ways to validate salvage yards, and how not to get ripped off by fraudulent wrecking yards. A must have for anybody buying parts.
Get your copy now!