Drive Shaft (Front/Rear) is one of the significant parts in vehicles. This shaft connects transmission output shaft to differential pinion shaft. Power from transmission to differential is transmitted by driveshaft. It is usually found on rear-drive vehicles. Drive Shaft (Front/Rear) also has one universal joint on the either end, known as propeller shaft. Thus, it is used for transferring power from engine to the place where work is applied.
Torque is carried by drive shafts. Thus, they should be stronger to bear stress, as torsion and shear stress are subjected to them. These days, rigid drive shafts are used in automobiles to transfer power from transmission to wheel. In order to send power from central differential, transmission, transaxle, a pair of short drive shafts are used. If the vehicle is front-engine, rear-drive then longer Drive Shaft (Front/Rear) will be needed to send power. Two forms are immensely popular among people. They are the torque tube with single universal joint and Hotchkiss drive with two joints.
In earlier automobiles, chain drive or belt drive was used instead of drive shaft. Electrical generators and motors were also used for transferring of power to wheels. Thus, you can improve the vehicle's performance by installing drive shaft (front/rear) in it.
You can check the condition of drive shaft (Front/Rear) by applying following technique. One propeller shaft to rear wheel is always present in rear-drive or 4-WD. There are a few 4WD having propeller shaft on both the axles. On each side of universal joint, grab the shaft tightly and twist in both directions. If it is twisting easily that means the joint is worn and need immediate replacement.
Now, turn prop shaft backwards and forward, where it enters into transmission or transfer case. If you feel a free play within prop shaft and mating shaft that means end section of prop shaft is worn out and needs immediate replacement. In case, prop shaft is too long, it might be supported in mid with a center bearing assembly. Check out for any loose mount by turning prop shaft, as you experience roughness in bearing assembly.
If everything is tight, remove mud or dirt placed in universal joints. Lubricate it with U-joint grease fitting.
Avoid buying new drive shaft, as it would be quite expensive. You may opt for used drive shaft. There is no need to bother about its durability, as they are made up of high quality.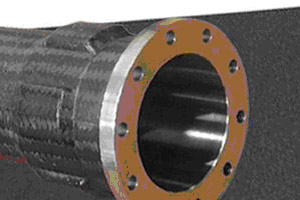 Locate Used Drive Shaft Here!
Buy Recycled Used Drive Shaft - Shop Online

The world isn't the same as it was fifty years ago. We're on the brink of a global disaster with warming and pollution. At Automotix, we take these things into consideration and have delivered cost-effective, eco-friendly options for the many consumers out there. Automotix does its part to help the environment by recycling used parts and keeping junk scraps - rubber, metal, and plastic - out of the environment.
The United States is one of the largest producers of non-degradable scraps. As citizens, we it to ourselves to do our part to reverse this trend - by purchasing used parts from Automotix, you're not only saving money, you're helping to heal the environment.
Shop Online > Choose Make >
Find below some examples of used Drive Shaft requests
---

Vehicle
Part
Buyer Location
Action

This complete guide is filled with valuable tips on how to buy used parts, where to look for quality salvage parts, how best to determine a fair price, ways to validate salvage yards, and how not to get ripped off by fraudulent wrecking yards. A must have for anybody buying parts.
Get your copy now!