Accurate metered amount of fuel under high pressure is delivered at right time to the injectors by fuel injection pump. Fuel is injected directly in the cylinder or pre-chamber that is attached to cylinder. The fuel injection pump was originally used in diesel engines, as they have higher viscosity. Nowadays, fuel injection pumps are also used in gasoline engines instead of carburetor. In gasoline engines, first fuel is mixed with air then this mixture is transferred to the cylinder. In the latest fuel injection pumps, computers regulate the process. Installing fuel injection pump leads to several advantages, such as enhanced fuel economy, engine performance and minimized amount of polluting exhaust emissions.
Fuel injection pump also performs adjustment of timing responding to engine RPM. When the RPM is higher, fuel pressure coming from vane transfer pump is quite higher. Modification in pressure affects a lot the spring loaded plunger. The resulting motion will move the roller. Roller will be moved either to advance or timing would be retard. There is one cold start device that manually advances the idle timing.
The maximum speed of engine is restricted to 4800 rpm by the mechanical governor in bus or vanagon application. In newer passenger cars, it is restricted to 5350 rpm. It is placed above the cam disk. There is also one solenoid or magnet valve that opens and shuts off the fuel channel within the feed pump and metering pump. In order to determine the maximum amount of fuel supplied to fuel injection pump, an air inlet pressure sensor is installed. Thus, if you want to enhance the performance of your vehicle, install fuel injection pump and enjoy the power and longer life of engine.
So, do not waste time and install it now in your vehicle. Installation is quite simple, as it can be mounted easily under hood. If you want to replace the old fuel injection pump with new one then it will require a little effort. The replaced fuel injection pump must suit according to your car requirements. As a lot of time and money will be invested for appropriate searching of fuel injection pump, it would be better to opt for used fuel injection pump. Used fuel injection pump is available in pocket friendly prices. It is made up of high quality and guarantees durability and reliability.
Used fuel injection pump is available in varied range of styles and sizes through online catalogs. If you have any query regarding used fuel injection pump then call customer care representatives. They are available for 24 hours. These online catalogs also guarantee a safe and secure delivery of fuel injection pump at your door step.
Replacement of old fuel injection pump with new one will also maintain the original look of your favorite car. Get one fuel injection pump for your car and enjoy the looks and great ride, as it will make your engine operate more efficiently, reliably and economically.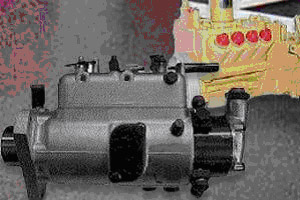 Locate Used Fuel Injection Pump Here!
Buy Recycled Used Fuel Injection Pump - Shop Online

The world isn't the same as it was fifty years ago. We're on the brink of a global disaster with warming and pollution. At Automotix, we take these things into consideration and have delivered cost-effective, eco-friendly options for the many consumers out there. Automotix does its part to help the environment by recycling used parts and keeping junk scraps - rubber, metal, and plastic - out of the environment.
The United States is one of the largest producers of non-degradable scraps. As citizens, we it to ourselves to do our part to reverse this trend - by purchasing used parts from Automotix, you're not only saving money, you're helping to heal the environment.
Shop Online > Choose Make >