If you want to make your vehicle more attractive, a little effort will be required to design the vehicle. Although, it is little tough to combine elegance, styling, sporty feel and great performance together, still you can make it possible. A regular periodic checkup can do wonders for the vehicle. But, there are a few parts that are often neglected while servicing. One such part is header panel assembly. This part is often gets ignored.
Header panel is positioned in the front of vehicle. It adorns the facade of vehicle. Apart from enhancing the front part of vehicle, it also plays significant role in the exterior of vehicle. In the absence of header panel assembly, you would be unable to connect grill of headlight of the vehicle. It is usually a sheet metal assembly, positioned behind the grill and in the front of vehicle. Header panel assembly incorporates header panel, grill, L and R headlamps, park and side marker lamps and mounting brackets.
The entire header assembly holds the headlight of car, grille and other parts that are positioned in the front of car. Any frontal collision or accidental bumps could severely damage the header panel assembly. Thus, it must be manufactured using high quality materials to offer durability and reliability. If header panel assembly of the vehicle is worn out then do not think twice and replace it immediately
If you want to replace the old header panel assembly with new one then it will require lots of research. The replaced header panel assembly must suit according to your car requirements. You can save a lot of time and money by opting for used part. The used header panel assembly is available in various online catalogs. It is available in varied range of styles and sizes. Thus, you can easily choose according to the requirement.
The used header panel assembly is available at discounted prices. It is made up of high quality and guarantees durability and reliability. If you have any query regarding the used header panel assembly then call customer care representatives. They are available for 24 hours. These online catalogs also guarantee a safe and secure delivery of header panel assembly at your doorstep.
Replacement of old header panel assembly will enhance the appearance and maintain the original look of your favorite car. So, install the used header panel assembly in your car and enjoy great looks and safe ride.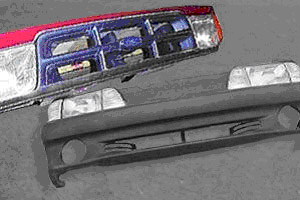 Locate Used Header Panel Assembly Here!
Buy Recycled Used Header Panel Assembly - Shop Online

The world isn't the same as it was fifty years ago. We're on the brink of a global disaster with warming and pollution. At Automotix, we take these things into consideration and have delivered cost-effective, eco-friendly options for the many consumers out there. Automotix does its part to help the environment by recycling used parts and keeping junk scraps - rubber, metal, and plastic - out of the environment.
The United States is one of the largest producers of non-degradable scraps. As citizens, we it to ourselves to do our part to reverse this trend - by purchasing used parts from Automotix, you're not only saving money, you're helping to heal the environment.
Shop Online > Choose Make >
Find below some examples of used Header Panel Assembly requests
---

Vehicle
Part
Buyer Location
Action

This complete guide is filled with valuable tips on how to buy used parts, where to look for quality salvage parts, how best to determine a fair price, ways to validate salvage yards, and how not to get ripped off by fraudulent wrecking yards. A must have for anybody buying parts.
Get your copy now!