If you want to enjoy a comfortable and cool ride during summer then switch off the heater. On the other hand, heating system in the vehicle keep you warm during winters. In order to attain proper functioning of heater control, you must know the procedure of its maintenance. Although, it sounds simple, yet you must examine it closely.
Coolant plays is the key component of both the cooling system and heating system of vehicle. If engine gets over heated then engine parts will be damaged. Circulation of coolant through engine passageways cools down the engine. Later, it passes to the heater core.
Flow of hot engine coolant through heater core is controlled by a device known as heater control valve. In order to regulate the flow, it is positioned in one of the heater hoses. Thus, it helps in controlling the heater output.
The lever of heater control is connected with cable that runs up to the control valve. This control valve is placed at the top of heater box. When the lever moves, cable will also move. This leads to the opening of valve. During the closed position, the lever of heater control locks in a positive detent at the control, along with operating valve. You can also observe the working of heater control by closing off the heat. You will found a folded cable. Thus, water valve is unable to close completely.
You must clean the heater control periodically. This includes cleaning and greasing of control valve and lever of heater control. Such periodic cleaning will enhance the life and efficiency of heater control. If the heater control of vehicle is completely worn out then replace it immediately. Driving vehicle with a worn out heater control would be torturous. Moreover, it would also affect the performance and efficiency of vehicle. You must take adequate care and research while buying a new heater control.
Instead of opting for a new heater control, you may opt for a used one. These used heater controls are available at various online catalogs. They are valuable at varied sizes and styles. Thus, you can choose according to the requirement. There is no need to bother about the durability and reliability of the used heater control, as they are manufactured using high quality products. If you have any query regarding the used heater control, then you may call customer care representative. These used parts also offer warranty coverage plan. These plans include free roadside assistance, towing allowance and enhanced re-sale value. So, do not waste your time and money and install the used heater control in your vehicle. Replacing the old worn out heater control with the used one will enhance the comfort and efficiency your car.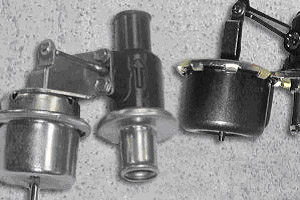 Locate Used Heater Control Here!
Buy Recycled Used Heater Control - Shop Online

The world isn't the same as it was fifty years ago. We're on the brink of a global disaster with warming and pollution. At Automotix, we take these things into consideration and have delivered cost-effective, eco-friendly options for the many consumers out there. Automotix does its part to help the environment by recycling used parts and keeping junk scraps - rubber, metal, and plastic - out of the environment.
The United States is one of the largest producers of non-degradable scraps. As citizens, we it to ourselves to do our part to reverse this trend - by purchasing used parts from Automotix, you're not only saving money, you're helping to heal the environment.
Shop Online > Choose Make >
Find below some examples of used Heater Control requests
---

Vehicle
Part
Buyer Location
Action

This complete guide is filled with valuable tips on how to buy used parts, where to look for quality salvage parts, how best to determine a fair price, ways to validate salvage yards, and how not to get ripped off by fraudulent wrecking yards. A must have for anybody buying parts.
Get your copy now!