Long block is a term that is used to define the sub assembly of the engine that includes short block and cylinder head. As such both the long block and short block are recognizing factors for an efficient engine. Long block can be called as foundation of the engine project.
Consider the cylinder head with reconditioned valve parts that include valves guides, valve springs, valve locks, and valve seats. Its bare hade should not be damaged by the warps and holes. Although, all key components of long block are already installed in the short block, but you may have used valve train if you possess a flathead engine.
Check out for a bore plate having the maximum accuracy. Some of the used long blocks come with an oil filter as other assembled part. Most people are under misconception regarding size of the long block. You need not go by its name. Both the long block and short blocks share the same dimensions.
You may have the used long blocks that are originally custom-designed. They are especially craft out while taking acre of the customer's requirement and taste. It makes an appropriate choice for most auto enthusiasts. You may install cylinder heads if your small block does not already have it. Consider buying the one that is free of defects like holes and cracks. Being well acquainted with the layout of your vehicle's engine will help you to buy the best used long block. Another part of the cylinder is cylinder bores. They should be bought as a finished product that is as power the specifications.
Oversized pistons are ideal to support the engine. Being part of the engine's sub assembly they are a part of the short block too.
Different online catalogs deal in the used long blocks. They provide you a definite guarantee and warranty period. You may replace the product if you do no like it. Several kinds of used long blocks are available on good auction sites too. These sources are connected with the informative sites that provide you the necessary information about the product.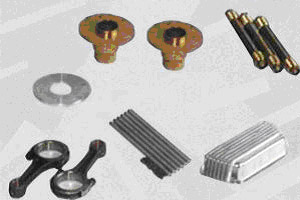 Locate Used Long Block Here!
Buy Recycled Used Long Block - Shop Online

The world isn't the same as it was fifty years ago. We're on the brink of a global disaster with warming and pollution. At Automotix, we take these things into consideration and have delivered cost-effective, eco-friendly options for the many consumers out there. Automotix does its part to help the environment by recycling used parts and keeping junk scraps - rubber, metal, and plastic - out of the environment.
The United States is one of the largest producers of non-degradable scraps. As citizens, we it to ourselves to do our part to reverse this trend - by purchasing used parts from Automotix, you're not only saving money, you're helping to heal the environment.
Shop Online > Choose Make >