A car without a roof is like a house without a terrace. The roof of a car is very important to maintaining the stiffness of its chassis. It will help to keep the car stable. The car's body twists and turns without a roof. This is especially at times when one drives over speed bumpers. In due course of time, the car might start to squeak, rattle, and eventually start showing poor handling.
As such, the bottom part of the structure of a roof assembly has to be stiffened considerably. Heavy reinforcing brackets have to be added to the body of the car.
The geometrical contours of the roof determine how the roof is positioned. It also affects the motion of the roof. A roof assembly with a set of roof bars enables you to carry a large load. Used roof assembly with roof bars is also available that allow you to make the most of your vehicle's load-carrying potential. On their own, they're a secure platform for items that are too large to fit inside your car. They are cheap to buy and can be fitted easily.
As used roof assembly designs have changed to meet tougher safety standards, different types of bars have emerged. Older vehicles need sets that clamp on to the rain gutter around the rim of the roof, while many new cars, and come with rails fitted as standard. They simply need bars that clip on at each end before being tightened. With any type of roof bar, it is vital to get the correct fitting kit for your used roof assembly. This ensures the bars can be fixed securely.
Fit bars on the used roof assembly only when the roof is dry and clean. Also take care to ensure any protective rubber pads cannot work free from the feet of the clamps. Judge each bar on the ease of assembly and fitting to the car, plus load-carrying capacity. Each used roof assembly and adjustment step takes time- but other factors such as price and appearance can often compensate. What's more, extra fittings can be added to roof assembly and they can carry bikes, boxes, canoes and sports equipment. Numerous online sites provide locating services for used roof assembly. These services are a cost effective and efficient means of obtaining salvaged parts at reasonable prices.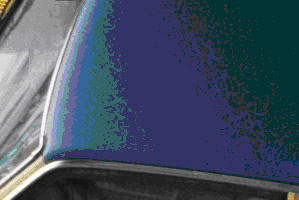 Locate Used Roof Assembly Here!
Buy Recycled Used Roof Assembly - Shop Online

The world isn't the same as it was fifty years ago. We're on the brink of a global disaster with warming and pollution. At Automotix, we take these things into consideration and have delivered cost-effective, eco-friendly options for the many consumers out there. Automotix does its part to help the environment by recycling used parts and keeping junk scraps - rubber, metal, and plastic - out of the environment.
The United States is one of the largest producers of non-degradable scraps. As citizens, we it to ourselves to do our part to reverse this trend - by purchasing used parts from Automotix, you're not only saving money, you're helping to heal the environment.
Shop Online > Choose Make >
Find below some examples of used Roof Assembly requests
---

Vehicle
Part
Buyer Location
Action

Used 2008 Honda Cr-v Roof-rack Crossbar Assembly

This complete guide is filled with valuable tips on how to buy used parts, where to look for quality salvage parts, how best to determine a fair price, ways to validate salvage yards, and how not to get ripped off by fraudulent wrecking yards. A must have for anybody buying parts.
Get your copy now!