If your car's original audio speakers are damaged, then you can buy used audio speakers. It will save you from spending loads of bucks on the new one. They will also provide high quality sound and would not disappoint the consumer.
Whenever shopping for the used audio speakers, have accurate measurements of the speaker opening. Generally, once purchased, these used accessories are not returnable. As such, speakers those are there in the rear deck measure 6 by 9 inches or 5 by 1/ 4 inches. Consider examining the product by playing a CD. In case you are unable to take the accurate measurement of your original speakers, bring them with you to have an idea. Before taking them to the retailer shop, mark their original wires to avoid any misunderstanding.
You may get tempted by sight of different and good used audio speakers. Be sure to buy one that best fits to your vehicle and its interior. Always tend to play your own music while testing the speakers. Consider the one with an ideal audio system. Types of the speakers vary according to their position where you desire them to install. As for front doors, always prefer the coaxial speakers. They are a combination of two speakers and usually get accommodated in less space. You may easily play high and mid bass frequencies on it.
Always look out for basic supplies that are required for their operating and installation. These are grille, screws, speaker wire. Generally, the retailers do not have the owner's manual to offer with the used audio speakers. Therefore, you should ask procedure of their proper installation. Try to choose 4-ohm speakers. These speakers can be directly attached to your radio.
Be aware that the salesperson does not show you manifestation by running the used audio speakers with the help of amplifiers. This makes a great impact on sound system of the speakers. Never tend to purchase the used audio speakers employed with heavy magnets. Generally, people are under misconception that the speakers with heavy magnets provide better sound. In reality, it is not so. Car stereos lack an ability to power such speakers.
Woofers of your used audio speakers should never be placed at a location where you may have a direct contact with them. The reason is that they produce a back wave. Choose one that provides you a scope to upgrade them.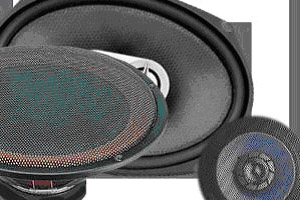 Locate Used Speakers Here!
Buy Recycled Used Speakers - Shop Online

The world isn't the same as it was fifty years ago. We're on the brink of a global disaster with warming and pollution. At Automotix, we take these things into consideration and have delivered cost-effective, eco-friendly options for the many consumers out there. Automotix does its part to help the environment by recycling used parts and keeping junk scraps - rubber, metal, and plastic - out of the environment.
The United States is one of the largest producers of non-degradable scraps. As citizens, we it to ourselves to do our part to reverse this trend - by purchasing used parts from Automotix, you're not only saving money, you're helping to heal the environment.
Shop Online > Choose Make >