While driving, check your comfort level in a car. If you are not feeling comfortable, then check the steering column of the car. Replacing an old steering column with a new one will surely do wonders for you. Nowadays, aftermarket version of steering column is much better than the factory tilt steering column. While buying a steering column, you must check the steering column adequately, as it plays a key factor in driving. It is one of the parts of the steering shaft that protrudes in the passenger cabin. Mounting point of steering wheel, turning signals, and several other controls are accomplished by the steering column.
Safety of the vehicle and driver is another significant aspect while driving. One such safety feature that was introduced in late 60s was the collapsible steering column. Collapsible steering column was introduced after the invention of other safety features, such as seatbelts and dashboards. Models of Ford before the year 1968 had solid steering-wheel shaft, covering up to the steering gear. This collapsible steering column comprises of collapsible steering wheel, steering shaft, an inner tube and column. Under the column, there is one plastic wrapped perforated section. It collapses during collision, when the body of the driver touches the steering wheel. Impact of collision is taken from driver by column, inner tube and steering shaft collapse.
Steering column is usually considered as the primary interface between the driver and the vehicle. The significant role of joining steering wheel and steering gear is accomplished by it. It also serves the role of providing feedback to the driver from the road and has a major role in the safety, control, handling, convenience, comfort and styling of the car. If your steering column is not working appropriately, you must replace it.
Instead of installing a new part, you may go for used steering column. The used steering column is available through various online catalogs. You can easily choose according to the requirement, as they are available in various sizes and styles. There is no need to bother about the durability and reliability of the used steering column, as they are made up of high quality. Moreover, they are available at discounted prices. The used steering column also offers a warranty coverage plan, which provides free labor and parts service. This plan also offers other benefits, such as, free road-side assistance, towing allowance and enhanced re-sale value. If you have any query regarding the used steering column, you may call the customer care representative.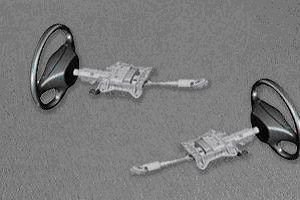 Locate Used Steering Column Here!
Buy Recycled Used Steering Column - Shop Online

The world isn't the same as it was fifty years ago. We're on the brink of a global disaster with warming and pollution. At Automotix, we take these things into consideration and have delivered cost-effective, eco-friendly options for the many consumers out there. Automotix does its part to help the environment by recycling used parts and keeping junk scraps - rubber, metal, and plastic - out of the environment.
The United States is one of the largest producers of non-degradable scraps. As citizens, we it to ourselves to do our part to reverse this trend - by purchasing used parts from Automotix, you're not only saving money, you're helping to heal the environment.
Shop Online > Choose Make >
Find below some examples of used Steering Column requests
---

Vehicle
Part
Buyer Location
Action

This complete guide is filled with valuable tips on how to buy used parts, where to look for quality salvage parts, how best to determine a fair price, ways to validate salvage yards, and how not to get ripped off by fraudulent wrecking yards. A must have for anybody buying parts.
Get your copy now!