While driving, if you experience a wallowing motion on undulating road surface that means the strut of your vehicle is going through excessive wear. It calls for immediate replacement, as it would not only disable the car, but could also lead to an accident.
Struts or shock absorbers are a part of complex steering or suspension system. It takes a little time in wearing. Driver would never realize the problem until some emergency arises. Thus, struts need a periodical checkup for proper working and safe driving. It is common misconception among people that new shocks cure weak springs of car. But, shock absorbers or strut are unable to replace springs. On the other hand, booster shocks may help in supporting the limited overload weight.
Replacement of old worn out strut with a new one will lead to enhanced handling, as it will minimize front end drive while braking. It also enhances safety and security of the vehicle by controlling body sway. Struts also prevent hopping of wheel that leads to losing control.
Struts are available in the market in varied form and styles. The gas-charged struts last longer as compared to their ancestors. But, these gas-charged struts also contain fluid. There is one major purpose of gas charged struts. Aeration of fluid is prevented with nitrogen. Aeration results in foam, which hinders strut performance. Internal valving of shock is also improved by gas-charged struts. This results in stable and smooth ride. While replacing either shocks or struts, you must remember that replacement should be performed in pairs. This leads to adequate handling characteristics.
After installation of new struts, wheel alignment service is required, as struts are one of the significant parts of suspension system. Avoid repairing of worn out struts, as they are sealed units. They must be replaced. But, there are certain struts that can be rebuilt using replacement cartridges.
Installing a new strut would be quite expensive. Thus, it would be advisable to opt for used struts. These used struts are available at pocket friendly prices. There is no need to bother about the reliability and durability of the used part, as they are made up of high quality. These used struts are available on various online catalogs. Struts of varied style and sizes are available. You can choose according to your requirement. Moreover, used struts also offer a warranty package that covers several benefits. If you have any query regarding the product, you may call the customer care. They are available for 24 hours.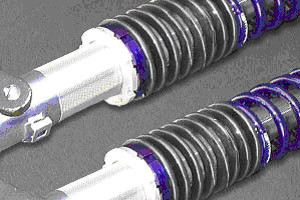 Locate Used Strut Here!
Buy Recycled Used Strut - Shop Online

The world isn't the same as it was fifty years ago. We're on the brink of a global disaster with warming and pollution. At Automotix, we take these things into consideration and have delivered cost-effective, eco-friendly options for the many consumers out there. Automotix does its part to help the environment by recycling used parts and keeping junk scraps - rubber, metal, and plastic - out of the environment.
The United States is one of the largest producers of non-degradable scraps. As citizens, we it to ourselves to do our part to reverse this trend - by purchasing used parts from Automotix, you're not only saving money, you're helping to heal the environment.
Shop Online > Choose Make >
Find below some examples of used Strut requests
---

Vehicle
Part
Buyer Location
Action

Used 1979 Honda Accord Strut

1979 Honda Accord
Hatchback, 4-Cyl, 5-Speed-Std, FWD

Strut
Other
I'm looking for front and rear struts for my 1979 Honda Accord Hatchback.1751cc engine5 speed transmissionStandard or DX Model, not an LXVIN #: SM-E 109 1381I've owned this car since 1980, and I would like to keep it running for as long as I c

Bend, Oregon 97701


This complete guide is filled with valuable tips on how to buy used parts, where to look for quality salvage parts, how best to determine a fair price, ways to validate salvage yards, and how not to get ripped off by fraudulent wrecking yards. A must have for anybody buying parts.
Get your copy now!