Installing a set of performance oriented alloy wheel can bring a huge difference to your car. It will enhance the performance and appearance of your old car. This is one of the major causes for replacing earlier steel wheels with larger alloy wheels. Even car manufacturers are equipping their vehicles with alloy wheels of large-diameter.
Earlier, most of the manufacturers were using steel wheels for their cars, as they are more resilient to damage and are cheap. But, there major drawback is that they are heavier, less attractive and have small diameter and width as compare to alloy wheels.
Alloy wheel basically comprises of lightweight aluminum and a fewer quantity of other rigid metals. Presence of aluminum leads to light weight and heat dissipation. Alloy wheels also prevent propagation of cracks due to the presence of rigid material. Thus, it is much more effective than steel wheel.
Nowadays, about 50% of cars are based on alloy wheels. In order to maintain the finish and appeal of alloy wheels, TLC is needed. Bending, curbing and damaging of wheels are common to the user. Replacement of damaged part through any local dealer would be quite an expensive process. Before buying alloy wheels, you must check a few important things, such as their size, offset, PCD (pitch circle diameter), hole and hub. The usual size is 17 X 7, along with 38 offset, 100/114.3 PCD, 4H/5H hole and 73 hub.
Installing alloy wheel in your car would lead to reduction of rotating mass at the end of suspension components. You will experience much-improved steering feel, along with great brake response.
If you are looking for replacement part then several online catalogs are available. These online catalogs have alloy wheels available in varied range of sizes and styles. One can choose according to the requirement, such as light alloy wheel of 3-spoke double 17X7", light alloy wheel of 5-spoke EVO 17X7", light alloy wheel of 16X6.5" 5-spoke, light alloy wheel of 10 spoke 16X6.5", and light alloy wheel of 6-spoke 17X7".
Instead of buying brand new parts, you may also opt for used alloy wheel. Before ordering, just ensure its durability and reliability. Several online catalogs also offer used alloy wheel that are made up of high quality and offers longer life to your vehicle. So, get one used alloy wheel for your vehicle and enjoy the joyride.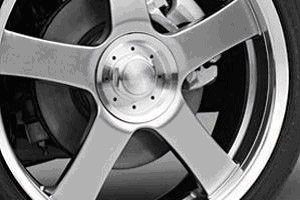 Locate Used Wheel Alloy Here!
Buy Recycled Used Wheel Alloy - Shop Online

The world isn't the same as it was fifty years ago. We're on the brink of a global disaster with warming and pollution. At Automotix, we take these things into consideration and have delivered cost-effective, eco-friendly options for the many consumers out there. Automotix does its part to help the environment by recycling used parts and keeping junk scraps - rubber, metal, and plastic - out of the environment.
The United States is one of the largest producers of non-degradable scraps. As citizens, we it to ourselves to do our part to reverse this trend - by purchasing used parts from Automotix, you're not only saving money, you're helping to heal the environment.
Shop Online > Choose Make >
Find below some examples of used Wheel Alloy requests
---

Vehicle
Part
Buyer Location
Action

This complete guide is filled with valuable tips on how to buy used parts, where to look for quality salvage parts, how best to determine a fair price, ways to validate salvage yards, and how not to get ripped off by fraudulent wrecking yards. A must have for anybody buying parts.
Get your copy now!