2010 GMC Acadia Rear Spoiler Assembly
(2010 GMC Acadia) change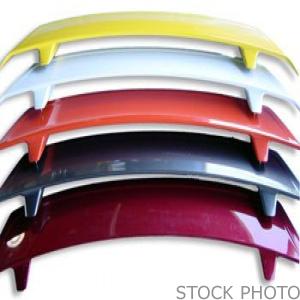 1 Year Warranty
Easy Payments
Enter your Zip Code below to find parts near you. The more local you shop, the more you save off the original sale price!
Please verify year and fit options below:
C217274154G
Vehicle:
2010 GMC Acadiachange...
Part:
Rear Spoiler Assemblychange...
Fits:
2010 GMC Acadia

Notes:
4DR, Black, SLY-1
Condition:
OEM Used
Warranty:
1-Year
Location:
Columbia, South Carolina 29334
Part #:
169-00414
Color:
Actual color will vary. Product is guaranteed for fit and functionality, but color cannot be guaranteed. Returns cannot be made for non-matching color.
Delivery:
3-4 days
**On items that can be shipped, flat shipping rates will be assessed over the phone via call in orders.
30 Day Money Back Guarantee
More items available at $137
Sort by: