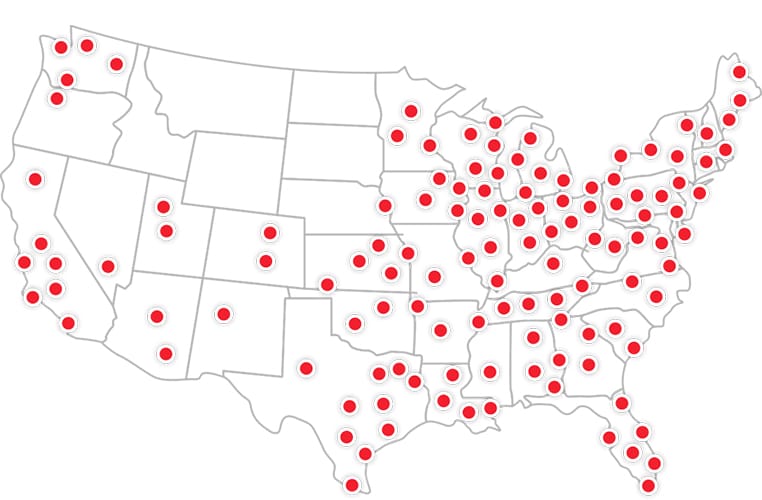 Automotix provides the highest quality, lowest priced auto parts across 180+ salvage yards in the United States.
Our dedicated team focuses on the exceeding demands and expectiations of customers searching for the best prices/quality in used auto parts online. Combining best practices and state-of-the-art technologies, our goal is to provide customers with the most satisfying experience possible.
The Automotix experience
The goal at Automotix is to connect buyers across the internet looking for auto parts with the largest network of salvage yards online. We want to streamline and economize the auto parts buying process by offering you the most up to date online buying experience.

The largest network of salvage yards online
Automotix is a nationwide network of salvage yards stretching from coast to coast through the United States. We offer over 40 million used OEM parts that are insurance grade and tested multiple times for quality levels. Automotix's product line includes Collision Parts, Engines and Transmissions, Electrical parts, Exterior and Body Parts, front/rear Lights, Heating and Cooling Parts, Interior Parts and Accessories, and Mechanical and Frame parts. Together we offer over 125 unique part types for all domestic and import Makes and Models. These auto parts are full assembly parts that contain all the OEM components.

We're in the business of serving you
Automotix has been in business over 15 years and we are very proud of the way we have revolutionized the way online auto parts buying gets done. We appreciate our customers very much and would enjoy nothing more to help serve you in your next auto parts purchase. Get started with your Auto Parts buying needs today.
Reach out to us

Corporate
208 W 19th St
Kansas City, MO 64108
(913) 236-9629
Contact Us

Call Center
41247 E. Huron River Drive
Belleville, MI 48843
Contact Us