Select Model
---
Other Applications
---
Used Nissan Engines & Motors Sales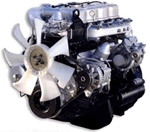 Our used Nissan engines/motors come with 1-year warranty and 30-day price match guarantee. Buy your Nissan engine from us with confidence knowing we stand behind the quality of our used car and truck engines.Save time and money searching for a cheap Nissan engine. Our Nissan discount price is guaranteed for 30 days. For store details visit the Store Information
The road to recovery
It looks like Japan is at it again. For a country not nearly the size of the United States, the Japanese people seem wholly dedicated to making as many automobiles as possible. There are more than a few brands in Japan, but few have the quality of Nissan. Nissan produces everything from golf carts, economy cars, sedans, sports cars, to trucks. They cover the entire spectrum when it comes to automotives. Nissan motors are the third largest automotive corp. in the world. And with their new concept line like the Silvia and Wallpaper, it's no mystery wall. People are thrilled to see what the future holds for this giant. But let's not get ahead of ourselves. Plenty of people are driving Nissan's today. And one thing any car has in common: it will eventually break down. If your Nissan has recently broken down, then Automotix can help you to make it as good as new.
At Automotix, we know how difficult it is to locate the proper Nissan part. That's why make sure to carry a wide selection of our used engines and transmissions in our inventory. If you run into some bad luck and can't locate the Nissan part you want, then we'll find it for you. Whether you need engines and transmissions for the Stanza, Sentra, Maxima, etc, we can get your fixed up. From the smoothest automatics, to the most durable manual transmissions, we have everything you need when it comes to Nissan.
Automotix is your one-stop-shop for all thinks Nissan. We have a large variety of used engines and transmissions that are the highest quality available to the public. All of our products come with a 1-year warranty. We don't deal with slapdash parts, if you purchase a part from us, you can bet that it comes standard with the best warranty available. Other suppliers consider it completely taboo to offer a warranty on any used part. But at Automotix, we only deal in selling you the best. We're right there to replace that engine or transmission should a problem arise.
A common thing that happens to anyone is you purchasing something from a store, catalog, or online, and then finding that it's on sale the next week at another store. It happens to the best of us, probably more than once. To ensure that this doesn't bite you in the end, we offer a 90-day price match guarantee! If you find another Nissan engine or transmission, with the same mileage and warranty, we'll match the competitor price, no questions asked! That's just one more reason that Automotix is leaps and bounds beyond the competition. You don't have to worry anymore about buying your part and then seeing it elsewhere for a cheaper price.
We can offer this price match guarantee with confidence because we know that you won't need it. We already give you the absolute lowest prices on the market for all of your used engines and transmissions. For years now, we've been supplying top-quality parts to insurance companies, fleet companies, and more. We don't deal with any third parties who are waiting to get into your wallet. You shop at our site, pick out what you need, and we ship it to you. We ship to anywhere in the United States and only deal with direct shipping. This ensures that the price you pay is as low as possible.
We know that everyone can't afford to buy a new car. The price of living is just way too high. But by repairing your existing Nissan with a quality used engine or transmission from Automotix, you're ensuring that you save time and money! And the truth is, we wouldn't have it any other way.