Select Model
---
Other Applications
---
Used Subaru Engines & Motors Sales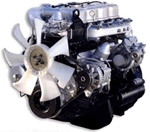 Our used Subaru engines/motors come with 1-year warranty and 30-day price match guarantee. Buy your Subaru engine from us with confidence knowing we stand behind the quality of our used car and truck engines.Save time and money searching for a cheap Subaru engine. Our Subaru discount price is guaranteed for 30 days. For store details visit the Store Information
Subaru- Japanese know-how in an attractive package
The history of Subaru can be traced back as early as 1917 when the parent company, Fuji Heavy Industries Co, Ltd was established. Subaru in the United States is known for the traction afforded by its all-wheel drive. It also uses a boxer engine in most Subaru vehicles. The first Subaru car, known as the P1 was manufactured in 1954. Since that time until 2005, Subaru has been the name applied to dozens of vehicles including the Legacy, the Leone, and the Impreza.
Subaru products have attained a customer base for those who are educated, young, and are looking for an affordable alternative to the Ford Bronco, Volvo or Jeep Wagoneer. The Subaru is particularly popular in the Pacific Northwest, the Rocky Mountains and in New England. High resale value and customer loyalty meant the Outback from Subaru was noted as one of the most popular wagons in the U.S. during the early years of the decade.
Since 2005, Subaru ties with Toyota have resulted in the Forester and the Impreza with the Exiga due to be released in Japan during 2008.
Because the Subaru has been and continues to be popular, you might reasonably expect that parts would be widely available for this brand. However, as with any used parts, your emphasis needs to be on the quality of the part that you are using as a replacement to the original. You want a part that is not going to fail in a few days or weeks. You want a used engine or transmission for example, that will give your older Subaru a new lease on life.
At Automotix, we guarantee our used parts for a full 365 days of service. This is unmatched by any of our competitors' guarantees. We can make this promise of lasting quality, because we have formed a web of more than 200 of the top suppliers of parts. Our inventory database comes from auto wrecking yards, dismantlers, and salvage yards. These suppliers know their business so that the parts you get are the best in the business and our guarantee proves it.
You don't have to hope your local salvage yard has the right Subaru engine or transmission for your vehicle. You can locate the exact part at our Automotix web site and order it online. When you do so, you are ordering from the supplier. You never have to pay a middleman with the extra freight and shipping costs tacked on to the price of the original part. Shipping is fast and economical since you order from the closest supplier.
We don't surprise you with added fees when you order through our online shopping cart. The quoted price is the cost from the supplier to your doorstep. All handling, product and shipping fees are included in the quote. Furthermore, we won't be undercharged by our competitors. If you find the same part for a lower cost within 90 days, we will pay you the difference.