Select Model
---
Other Applications
---
Used Volkswagen Engines & Motors Sales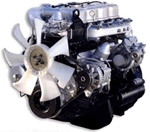 Our used Volkswagen engines/motors come with 1-year warranty and 30-day price match guarantee. Buy your Volkswagen engine from us with confidence knowing we stand behind the quality of our used car and truck engines.Save time and money searching for a cheap Volkswagen engine. Our Volkswagen discount price is guaranteed for 30 days. For store details visit the Store Information
Buy Remanufactured Volkswagen Engine!
Volkswagen - The Car
Who doesn't remember the jokes about the original Volkswagen 'bug' then the Super Beetle as well as a multitude of kit cars built from the chassis of the VW? As they aged, some Volkswagens became dune buggies and extended their lives in that way. The original purpose of "The People's Car" in Germany in the 1930s was so every working person could afford the economical and efficient little automobile based on the Porsche design.
The car was marketed to the young in the United States and actually out sold Henry Ford's Model T even though it got off to a slow start the during the introduction year. Over 16 million cars were sold from the peak popularity year of 1955 when one million of the distinctive beetles were sold through the 1960s and 1970s when the car continued to be popular even though it was beginning to be dated. Modifications added hatchbacks, square backs and even a Volkswagen pickup.
Today, the VW Golf , Passat and Scirocco represent variations of the VW mainstays. Sales have definitely dropped off in the United States, down to a 1993 low of just over 49 thousand. VW has made a comeback of sorts with the technology of their diesel cars, much more popular in an environmentally and energy conscious world.
No matter what your reasons for purchasing a Volkswagen, or which of the many models you own, you want your pride and joy to stay on the road. If it's the classic VW Type 1 or 'Beetle' that you are restoring, looking for a used Volkswagen engine or transmission is the least of your worries. You can find just the right part at the right price when you visit Automotix. We're so sure of that fact that we guarantee it in two different ways. First, you are guaranteed that your used Volkswagen engine or transmission will work for at least one year from the time of purchase. That's our best warranty and is one not matched by any of our competitors. Second, the low price is warrantied for a full 90 days. That is also unheard of in the industry.
When you are searching for a Volkswagen part, we invite you to review the choices on our drop down search menu tool first. This will lead you through the options of make, model and year. You can choose from diesel or gasoline powered options. If you are unable to find what you are looking for, you can browse through the catalog online for additional choices that have not yet been indexed. You also have a third option: You can contact one of our professionally trained and experienced sales staff. Because inventory items are being added and identified all the time, we may have knowledge of additional parts that are not yet listed.
Once we have helped you to locate the correct part, you simply order directly from the supplier through our web site. You can eliminate a middleman and save shipping costs at the same time.