Select Model
---
Other Applications
---
Used Acura Engines & Motors Sales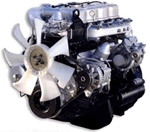 Our used Acura engines/motors come with 1-year warranty and 30-day price match guarantee. Buy your Acura engine from us with confidence knowing we stand behind the quality of our used car and truck engines.Save time and money searching for a cheap Acura engine. Our Acura discount price is guaranteed for 30 days. For store details visit the Store Information
Acura Used Engines and Transmissions Can Not Come Cheaper
A few years back, Acura came out with an attractive and dependable car that has proven to be popular with general public. However, for any of several reasons, the need for used engines and transmissions has increased over the years. Since 1986 with Acura's 2.5 liter Legend, you may find that your faithful auto has miles left in the body, but needs a replacement engine or transmission. Our role in the past has been to find used engines for any of several commercial clients such as insurance companies, shade tree mechanics, car repair companies and fleet ownerships. Now, we've expanded our service via Automotix to be available to the general public.
Why should you buy from us? We provide a network of over two hundred of the top salvage yards that make their inventory available to you online. This means you don't have to go to the local small junkyard and hope they have the make and model of engine or transmission that you need. No longer do you need to take the risk of purchasing a engine and hoping it is the right one and that it works when you get it installed. At Automotix, we offer the same price, quality and warranty as that given to the wholesalers. The advantage to you is that you eliminate the cost of the middleman by purchasing directly from the yard that stocks your part. You also are more likely to save on freight or shipping expenses, since you will naturally purchase from a supplier that is closer geographically. The network concept of suppliers means there is only one shipment fee instead of one shipment to Automotix and then on to you.
The Acura used engines and transmissions are quality merchandise. We provide two different types of warranty on all our used engines and transmissions. First, you automatically receive a one year warranty on each Acura engine or transmission. We are proud of the fact that we are the only used automotive marketplace that provides such an awesome warranty on used products such as the engine or transmission. You never need worry that your replacement part won't work or won't fit in your Acura--regardless of the model. Our second type of Acura warranty is that of price. Every used Acura transmission or used Acura engine comes with a 90 day price guarantee. If you find a competitor's price for comparable year, make, model and mileage is lower--we guarantee you will get the same price from us.
Another great price feature provided for Acura used automatic transmissions and other Acura parts is that of inclusive price. You don't have to calculate shipping costs or dealer's fees on top of the cost of the part. The price quoted is the price you pay--period.
Because our used engine and used transmission for Acuras and other autos changes daily, if you don't see what you need online, allow us to find and quote the price for you. With our widespread dealer network, we know about parts that will be available in the near future and can often find them for you before you spend hours searching the internet for the exact make and model you need.