Select Model
---
Other Applications
---
Used Audi Engines & Motors Sales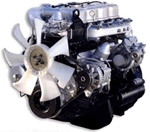 Our used Audi engines/motors come with 1-year warranty and 30-day price match guarantee. Buy your Audi engine from us with confidence knowing we stand behind the quality of our used car and truck engines.Save time and money searching for a cheap Audi engine. Our Audi discount price is guaranteed for 30 days. For store details visit the Store Information
Cheap Audi Used Engines and Transmissions/Transaxles
The Audi is one of the world's premium German luxury/performance automobiles. It traces the origins of the company back to 1899 and the Horst automobile. Since 1964, the company is a subsidiary of the Volkswagen Group. The Audi brand first appeared in the United States in 1970. and has had generally good response from the American public except for a slump following a 60 Minutes treatment of a design feature.
Today, though owners of the quality Audi vehicles are sometimes in need of an Audi used engine or transmission to give their family car a new lease on life. When you replace the engine or transmission in your Audi, you want to be certain of several things--quality, price, fit, and accuracy. Automotix scores high in each of these categories.
Our Audi Used Engines and Transmissions Quality
You can be certain that a used Audi engine or transmission has the same high quality as your original power plant. We warranty each of these Audi parts so you never need worry that you will receive a unit that is not operating correctly. We don't send you parts that are less than what you need to extend the life of your Audi vehicle.
Our Engines and Transmissions Price
Your used Audi engine or transmission provides you price protection in several ways. First, the quoted price to you includes shipping to your location. We leave the middleman out of the equation entirely so the savings are to benefit your pocketbook. The shipment of your used Audi parts comes from the closest location to ensure that freight costs are minimized. How often have you purchased a part from one supplier and then realized that you could have had the same part for significantly less money? With Automotix exclusive ninety day price guarantee, if you find the same engine priced at less within 90 days of your purchase--we pay you the difference. We're the only site that provides this assurance to buyers.
Used Engines and Transmissions Fit Guarantee
Another promise we make to buyers is that you get the part you ask for, each and every time. We understand the frustration of not being able to find a particular part, so we help you to find the right part. We also take steps to avoid the experience of spending time and energy finding and installing a part, only to find out it is not what you requested. We'll help you find the right Audi used transmission or engine so you won't need to reinstall when the first doesn't fit.
Audi Used Motors and Transmissions Availability
There are many Audi automobiles on the road, but if you are an owner of a classic version of the car, you may have despaired of finding another engine to replace the original Audi power plant. Because we have access to a huge network of more than 200 wrecking yards and dismantling businesses, we know when the right part is likely to be available to fit your used Audi. You can search online, look through the catalog or contact us to find the right used Audi part. Repair shops, insurance companies and mechanics have trusted us for years to find the right engines and transmissions, and now we pass the same quality, availability and price savings on to the general public.