Select Model
---
Other Applications
---
Used BMW Engines & Motors Sales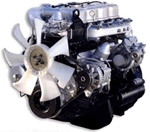 Our used BMW engines/motors come with 1-year warranty and 30-day price match guarantee. Buy your BMW engine from us with confidence knowing we stand behind the quality of our used car and truck engines.Save time and money searching for a cheap BMW engine. Our BMW discount price is guaranteed for 30 days. For store details visit the Store Information
Save Big on BMW Used Motors and Transmissions
Saving Money
Do you want to get the best price on a used BMW engine or transmission? Is your goal saving money? Is knowing that the used BMW engine or transmission you buy will actually work for you, a must? Do you want to know that your money won't be wasted by having to buy the same used engine or transmission more than once to get one that lives up to your high class car standards? If you want a used BMW transmission that works in all gears than shopping at Automotix is for you. Automotix not only has a 90-day price guarantee but also an unheard of 1-year warranty. There are no rude awakenings with Automotix. What the price is is what you pay and the quality BMW is famous for is what you get. Our shipping costs are the lowest in the industry. With our huge network of over 200 storage facilities and our extensive shipping contacts we can provide the most cost effective shipping available. When you order from Automotix, you are getting the best quality at the lowest prices anywhere.
Finding Only the Best Used BMW Engines and Transmissions
Don't waste your time and energy running from salvage yard to wrecking yard trying to find a good used BMW transmission. Use our web site to find your used BMW engine. If you don't see it on our site or in our catalog, let us know. The inventory of used BMW transmissions and engines at Automotix changes by the hour so call or email us and we will do the searching for you. We will provide you the right used engine or transmission the first time, every time. We have an extensive network of salvage yards so that we have the used engine or transmission you need at a savings that can't be beat. We track the parts coming in on a daily basis so there is no guesswork with our inventory. Finding the used truck or car engine you need with ease happens because of our network of dismantlers (wrecking yards) and salvage yards. Search our catalog and our online mall for that used BMW engine, or hard-to-find used auto transmission. Give us a call if you don't find exactly what you are looking and we will find it for you. Our 90-day price guarantee and 1-year warranty on all parts ordered through Automotix is the icing on the cake. The Automotix price guaranty and warranty are unique to us. They are not to be found anywhere else in the used automotive engine and transmission industry.
Our Best Warranty On Bimmer Motors/Transaxles
Do you want it right the first time? Do you want the sure bet? We know how it feels when that hard-to-find used transmission or used car engine doesn't work right. We don't want you to feel that way too. Automotix warranties all our used auto engine and used transmissions. Get a one-of-a-kind 1-year warranty on your used BMW engine or transmission.
Buying from the Original Yard
Buy from the source, thus saving time, energy and money. Automotix has been the supplier for mechanics, car repair shops, insurance companies, fleet companies, and do-it-yourselfers for years. We offer to you the same price, quality and warranty as we do to wholesalers. Don't go anywhere else for your used BMW engine or transmission. Our one-stop-shopping for any and all used engines and transmissions is only a click away.