Select Model
---
Other Applications
---
Used Buick Engines & Motors Sales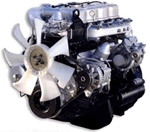 Our used Buick engines/motors come with 1-year warranty and 30-day price match guarantee. Buy your Buick engine from us with confidence knowing we stand behind the quality of our used car and truck engines.Save time and money searching for a cheap Buick engine. Our Buick discount price is guaranteed for 30 days. For store details visit the Store Information
Keeping Your Buick On The Road - Get Top Used GM Engines and Transmissions!
Buick Motor Company was established in 1903 by Scottish American inventor David Dunbar Buick. He is best recognized for the invention of the overhead valve engine. This engine innovation was responsible for a large part of the companies success. Financially, the company blossomed under the leadership of Durant and quickly led to Buick's position as America's largest car maker. Buick's success provided the capital for the corporate acquisitions which became known as General Motors. Under Durant's leadership, each segment of General Motors targeted one class of buyers. Buick's role was second only the the prestige of the Cadillac brand.
Those who own a Buick are still known as comfortably well-off and typically choose a car that reflects that income, social class and lifestyle. When it comes time to replace the engine or transmission in your Buick, you want to select a used engine with the quality built in so that you get a new lease on life for your auto the first time. No spending time installing a used transmission, only to find that it quits working after days or weeks. At Automotix, we provide a one-stop shopping mall for all things automotive, but used engines and transmissions are a definite part of the inventory you can find here. We think you should select from our Buick used engines and transmissions for a number of solid reasons:
About Our Used GM Engines and Transmissions Quality
Nowhere else can you find a used engine dealer that provides a full year guarantee on the part you select through our web site. A Buick that has given you years of good service deserves the quality guarantee that we provide on that replacement engine or transmission. You can depend upon the fit of the engine for your specific make, model and year of Buick, too. Use the drop down menu to zero in on the car that best fits your needs and price range.
Price Match Guarantee
Not only do you get the best quality engine around, but we warranty the price as well. We are able to match the price of any Buick engine or transmission sold by our competitors by several means. We stay in constant contact with over two hundred top salvage yards and dismantling facilities so we know which parts are coming into the system and where they are located. When you need a part, we can help you find the used engine or transmission for your Buick that is closest to you geographically so that you save on shipping and freight costs. Cutting out the middleman saves money and we pass that savings on to you. We will match our competitors' prices at any time within ninety days following purchase of your used Buick engine or transmission.
Our years of experience in dealing with insurance companies, mechanics, do-it-yourselfers and fleet managers are now put to use for the general public. At Automotix, we provide the exact same quality, warranty, price breaks and professional service as the big boys get.