Select Model
---
Other Applications
---
Used Cadillac Engines & Motors Sales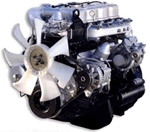 Our used Cadillac engines/motors come with 1-year warranty and 30-day price match guarantee. Buy your Cadillac engine from us with confidence knowing we stand behind the quality of our used car and truck engines.Save time and money searching for a cheap Cadillac engine. Our Cadillac discount price is guaranteed for 30 days. For store details visit the Store Information
Get the Best Cadillac Used Engines and Transmissions
For years, the name Cadillac has been synonymous with high quality and luxury. The line of vehicles is owned by General Motors and have sales outlets in fifty plus countries and territories of the world. The Cadillac Automobile Company was formed in 1902 from the leavings of the Henry Ford Company when that inventor pulled out of the Ford Company resulting in is dissolution.
Engineer Henry Leland persuaded the financial backers from the Ford era to continue the operation using Leland's one-cylinder engine. The name itself comes from 17th century French explorer, de la Mothe, sieur de Cadillac--founder of Detroit.
When the time comes to replace an aging Cadillac engine or transmission with a used part, Automotix is the proven site to find quality, inventory, economy and professional service.
Eliminate the middlemen
When you purchase from the huge selection of inventory items at Automotix, you are dealing with the salvage or wrecking yard that carries your used Cadillac engine or transmission. You are not paying for the services and extra freight costs tacked on to the price of the used part. Because we work with a network of more than 200 salvage yards in all parts of the country, you will pay less to have your Cadillac used engine shipped to you. Because these yards have a more extensive inventory, you can receive your used Cadillac transmission at a lower cost and more quickly too.
Guaranteed quality
The general public now receives the same price, warranty and quality as the wholesalers do. Automotix has been supplying transmissions and engines to insurance companies, car repair shops, fleet companies, do-it-yourselfers for years. Now our service has been expanded to you with the same great features. You may get lucky when you purchase your Cadillac engine or transmission from a small junkyard with meager resources, but again, you may find yourself with an inferior product only AFTER it has been installed in your otherwise perfect Cadillac. Why not purchase directly from one of our extensive network of suppliers. You get a one-year product guarantee that is better than anything else on the market.
Price guarantee
You'll never pay more for a used Cadillac engine ordered through Automotix. We guarantee it. If you can find a used part with the same mileage and the same warranty from our competitor within 90 days--we'll match the price. And--the price you see q uoted on your order includes the cost of shipping to your location. Freight is not tacked on. Because our network is so widespread, chances are excellent that the shipping fees will be lower, simply because the part doesn't have to travel so far to reach you.
Hard-to-Find GM Engines and Transmissions
If you can't find a used Cadillac engine or transmission online, browse the catalog and select the best option for your vehicle, make, model and year. Then, allow us to locate the best part for you and provide the same great guarantee for quality.