Select Model
---
Other Applications
---
Used Eagle Engines & Motors Sales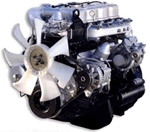 Our used Eagle engines/motors come with 1-year warranty and 30-day price match guarantee. Buy your Eagle engine from us with confidence knowing we stand behind the quality of our used car and truck engines.Save time and money searching for a cheap Eagle engine. Our Eagle discount price is guaranteed for 30 days. For store details visit the Store Information
Used Engines And Transmissions for your Eagle
Tired of trying to locate a used Eagle engine or transmission? Spending time going from salvage yard to wrecking yard trying to find a usable Eagle engine or transmission can be a waste of time. Eagle kit car parts are not only difficult to find parts for but are very specific to each year and model. Don't take chances spending money on the wrong part. Use Automotix to find your used Eagle engine or tranny.
Check out our online mall; look through our catalog. If you don't see the used engine or transmission you are looking for don't give up. Automotix's used Eagle transmissions and engines inventory changes by the hour so call and we will help you find the right used car engine or used truck transmission for your Eagle.
We maintain a large network of salvage yards and dismantlers so that we can locate the used engine or transmission you need at a terrific savings. You reap the reward of our extensive network and years of experience in selling used automotive engines and transmissions. We have parts listed on a daily basis and with our tracking system there is no guesswork with our inventory. Finding exactly the used truck or car engine you need is easy. Our sales staff is knowledgeable with up-to-date information on even the newest cars.
Saving Money is Always Important
So you have found exactly the right transmission for that Eagle SS but you also want it at a great price. Don't waste your money buying a used engine or transmission that may or may not work. Get a used Eagle engine that lives up to your high-class car standards. Automotix's 90-day price guarantee insures that buying a used engine won't take you to the cleaners. Even if you could find it cheaper elsewhere we will match the competitor's price for a like item. You save all around. You only have to buy it once and that price is the lowest to be found. Since you buy from the source, you don't spend extra on a middleman. Insurance companies, fleet managers and repair shops have been saving money with Automotix for years. You can get the same great prices and quality.
You save even more with Automotix's shipping. Our huge network of over 200 salvage facilities and our shipping contacts enables us to provide the most cost effective shipping anywhere. When you order from Automotix you are getting the best quality at the lowest prices--period. Automotix maintains a 90-day price guarantee so that you know you are getting the best deal.
Our 1 year Warranty on Used Auto Engines is Perfect
To top off that fabulous price, you get our 1-year warranty on all used car engines. Was finding that Eagle transmission once and then replacing it enough? When you buy from Automotix our promise to you is: once is enough. When you want it right the first time get it from us.
Automotix price guaranty and warranty cannot be found anywhere else in the used automotive engine and transmission world.
About our Eagle Engine locating service:
We can help you find the Eagle engine you need fast and cost effectively. Even if you don't see your engine listed in our catalog, we probably have it in our inventory ready to ship or we can find it in an auto auction. Our large network of auto recyclers, salvage yards and wrecking yards across the country dismantle daily hundreds of damaged cars and trucks. So our inventory is refreshed daily. We will locate any engine, transmission or used part that you need and offer you the best warranty in the used parts industry. Once you supply the VIN (vehicle Identification Number) of your car or truck, we will match the exact engine for your Eagle automobile and get back with you with a price quote. When buying a used Eagle engine you may get the engine accessories, manifold and sometimes with the gear - it will vary with one dismantling to another.
Remember, when you buy a used Eagle engine from us, you are getting the most cost effective engine around, 30-day price match guarantee and an exceptional 1-year warranty. Let us help you find your next engine for your Eagle . To get started, just click on the "Engine Locator" button.