Select Model
---
Other Applications
---
Used Ford Engines & Motors Sales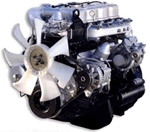 Our used Ford engines/motors come with 1-year warranty and 30-day price match guarantee. Buy your Ford engine from us with confidence knowing we stand behind the quality of our used car and truck engines.Save time and money searching for a cheap Ford engine. Our Ford discount price is guaranteed for 30 days. For store details visit the Store Information
Get Top Quality Ford Engines/Motors and Transmissions Cheap!
Don't like the adage "Fix Or Repair Daily" or "Found On Road Dead"? Automotix is the solution to your used Ford engine or transmission woes. Your Ford will keep rolling down the highway when you use our used car or truck engines and transmissions. Keep that reliability with Automotix's used transmissions and engines.
Saving Money Made Easy
Don't sacrifice savings to acquire your used Ford engine. If getting the best price on that used engine or transmission is important to you than get it at Automotix. Don't waste money on parts you may have to buy over and over again. Our 90-day price guarantee and our unheard of 1-year warranty make buying from Automotix the wise choice for used truck engine and transmissions. For rock bottom prices with great quality our used truck and car engines and transmissions can't be beat.
We have extensive shipping contacts along with a network of over 200 salvage facilities and wrecking yards, so that we can supply you with used transmissions and engine fast and affordably. Get the highest quality with the lowest prices on used engines and transmissions at Automotix.
Used Ford Truck Engines and Transmissions
For the largest inventory of used car and truck engines, go to Automotix. Shop our online mall or our catalog for all your used Ford transmission and engine needs. Be fuel-efficient, don't truck all over town trying to find a Ford engine or transmission that may or may not work. Do your buying from your computer or phone.
It is easy to access our inventory of used Ford transmissions and engines. Look in our catalog or online mall for that special part. If you don't see it, or you aren't sure just contact us and we will find it for you. Let our trained and knowledgeable service personnel speed your part to you.
Automotix tracks incoming parts on a daily basis to insure that our information is up-to-date and accurate. With our network of dismantlers (wrecking yards) and salvage yards finding you the fastest, most responsive transmission is easy to do. Acquiring your used Ford engine is fast and efficient with Automotix. If you need it, we have it.
Automotix 1 year Warranty - Auto N' Truck Motors/Transaxles
Keep your hard-earned cash; buy only warranted parts. Don't waste time or money on questionable parts. Automotix has the only 1-year warranty on used engines and transmissions in the industry. Rest assured that our 1-year warranty, 90-day price guarantee and great customer service will make your day.
Always Buy from the Genuine Ford Salvage Yard
Buy direct and save money, time, and effort. There are no middlemen at Automotix. Don't go anywhere else for your used engine and used transmission needs. Take advantage of one-stop shopping for all your used Ford engine or transmission needs. Because our network is so large and so widespread, you can find the used Ford parts you need at a supplier near you, thus saving you money on freight or shipping costs.