Select Model
---
Other Applications
---
Used Geo Engines & Motors Sales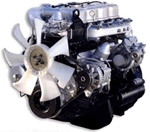 Our used Geo engines/motors come with 1-year warranty and 30-day price match guarantee. Buy your Geo engine from us with confidence knowing we stand behind the quality of our used car and truck engines.Save time and money searching for a cheap Geo engine. Our Geo discount price is guaranteed for 30 days. For store details visit the Store Information
Get Geo Used Engines and Transmissions Cheap!
Purchasing a new car can cost you a fortune. And most people who shop for new cars fail to realize that they may not need to go that far. Putting a new engine or transmission in your car can have it running like brand new. Automotix has been supplying used engines, used transmissions and other parts to thousands of customers seeking parts for their vehicles. Our customers range from insurance companies, fleet companies, mechanics, repair shops, and the do-it-yourself owners across America. There's no need to take the risk of buying garbage from a small Sanford & Son-like junkyard. With Automotix, you'll find only the best.
We have hundreds of different models to choose from. One of our most popular brands of used car engines is Geo. For decades now, Geo has been a name that people trust for quality. But inevitably, engines and other parts of your vehicle will break down over time. This is when it's up to you to decide whether you want to finance a new vehicle, or fix the one you already have. All of our parts come with a 1-year-warranty. Automotix is the only supplier that can offer you such a great warranty on used engines and transmissions. We guarantee satisfaction, and take great pride in the fact that we only sell the best on the market.
We're so dedicated to customer satisfaction that we're even offering a 90-day price match guarantee. If you can find the same engine, transmission, or any other Geo part we carry for a lesser price, with the same warranty, then we'll match that price, no questions asked. This isn't something we do for a limited time or to gain publicity. We always offer the best deals on any Geo part you're looking for.
Our prices are the cheapest around. We sell to you at retail prices which include all fees like shipping and handling. With Automotix, what you see is what you pay for. We only use the top services in the country to ensure that our parts are shipped to you for an amazingly low price, and in a timely fashion. Since we aren't forced to locate your Geo parts through other supplies and salvage yards, we can eliminate the middle man and ship directly to you. This proves to be a great relief to our customers who are tired of paying several different companies for one auto part. Buying directly from the source at rock bottom prices is something that only we can offer you.
Though we carry multiple used engines and other parts made by Geo, customers sometimes still cannot always locate their desired part. Our online catalog is thorough, and there's a very good chance that you can find exactly what you're looking for by simply browsing through it. But if you can't, we'll be more than happy to locate the part for you, and still ensure that you'll receive the best warranty plan available. Our inventory of used engines is constantly changing, and we receive fresh parts daily.
About our Geo Engine locating service:
We can help you find the Geo engine you need fast and cost effectively. Even if you don't see your engine listed in our catalog, we probably have it in our inventory ready to ship or we can find it in an auto auction. Our large network of auto recyclers, salvage yards and wrecking yards across the country dismantle daily hundreds of damaged cars and trucks. So our inventory is refreshed daily. We will locate any engine, transmission or used part that you need and offer you the best warranty in the used parts industry. Once you supply the VIN (vehicle Identification Number) of your car or truck, we will match the exact engine for your Geo automobile and get back with you with a price quote. When buying a used Geo engine you may get the engine accessories, manifold and sometimes with the gear - it will vary with one dismantling to another.
Remember, when you buy a used Geo engine from us, you are getting the most cost effective engine around, 30-day price match guarantee and an exceptional 1-year warranty. Let us help you find your next engine for your Geo . To get started, just click on the "Engine Locator" button.