Select Model
---
Other Applications
---
Used Honda Engines & Motors Sales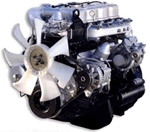 Our used Honda engines/motors come with 1-year warranty and 30-day price match guarantee. Buy your Honda engine from us with confidence knowing we stand behind the quality of our used car and truck engines.Save time and money searching for a cheap Honda engine. Our Honda discount price is guaranteed for 30 days. For store details visit the Store Information
Honda Used Transmissions and Engines
Since the late 1980s, Honda has been a leading seller in all of America. This import is famously known for long-lasting engines and their fuel efficiency. But just like any other model of vehicle, Honda's tend to break down on occasion. If you're the owner of a Honda who needs an engine or a transmission, then Automotix can help! With over 200 salvage yards nationwide, we're the premier supplier of used engines and transmissions for every conceivable brand of automobile on the market. And unlike other companies who may send you through a spiraling system of middlemen who all wish to mark up your total price, we sell directly to you at wholesale costs. When it comes to your car: don't risk it, just fix it!
All of our used Honda engines come with a 1-year warranty. We don't deal in shoddy parts or unjust business practices. If you purchase a part from us, you can bet that it comes standard with the best warranty available. Other companies consider it crazy to offer a warranty on a used part. But at Automotix, we only deal in selling the best. So if something goes wrong with your part, we're right there to set things right again. Any used car or truck part you purchase from us is guaranteed to stand the test of time.
A lot of times, you may find that you purchase something, and then it goes on sale the next week at another store. It happens to the best of us. But to relieve this frustrating law of the universe, we offer a 90-day price match guarantee! If you find another Honda engine or transmission, with the same mileage and warranty, we'll match the competitor price, no questions asked! Yet another reason that Automotix is head and shoulders above the rest. You don't have to worry about buying your part and then seeing it elsewhere for a cheaper price.
Lowest Price Guaranteed on Used Honda Engines and Transmissions
We can offer our price match guarantee because we know that you won't need it. We give you the absolute lowest prices on the market for all of your used engines and transmissions. And it's not that our parts are superior to other parts out there. The individual manufactures build their own parts, we just sell them. The reason that we come in so cheap is because we deal with you personally. We don't have a string of other companies ready to dig into your pockets. You shop at our site, pick out what you need, and we ship it to you. Automotix does all of the work. We ship to anywhere in the U.S. and only deal with direct shipping. This keeps the prices low and the arrival times quick.
Buying a brand new car isn't something everyone can afford to do. The prices for things these days are just too steep. Fixing up your existing automobile with a used engine or used transmission may be economical for you. When the time arises, Automotix is here to ensure that everything goes smoothly, quickly, and most of all, inexpensively!