Select Model
---
Other Applications
---
Used Hyundai Engines & Motors Sales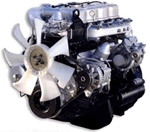 Our used Hyundai engines/motors come with 1-year warranty and 30-day price match guarantee. Buy your Hyundai engine from us with confidence knowing we stand behind the quality of our used car and truck engines.Save time and money searching for a cheap Hyundai engine. Our Hyundai discount price is guaranteed for 30 days. For store details visit the Store Information
Hyundai Quality Parts You Can Afford
If your car has recently broken down, you have more than a few options available to you. You can wait on your insurance to get around to signing the check. Of course, going with this method can easily leave your car parked in the driveway for months or even years. You can always purchase a brand new car and take out that second mortgage on the house. Or you can shop around for some reliable used car parts and get it up and running yourself. For all of your Hyundai owners out there, you know that it's not so easy to find quality used engines and transmissions at every salvage yard and mechanics shop. Sometimes you need to dig a little deeper to find what you're after. At Automotix, we carry tons of Hyundai parts, and our selling process cuts out the middleman, making them available to you at wholesale costs.
Used Hyundai transmissions are especially hard to come by, and if you do happen to find an affordable one, good luck getting a proper warranty with it. At Automotix, all of our parts come standard with a 1-year warranty, so there's no more worrying about getting stuck with a faulty used part. But there's no need to worry at all. Automotix has over 200 salvage yards and deals with only the best in used parts. We guarantee that your part will last. If you experience any problem at all with your Hyundai products, don't hesitate to contact us and we'll straighten it out immediately. No other company or supplier around can offer a 1-year warranty on a used part. This is something that only we can bring you.
Most people like to shop around for the best available deal. If there is a used Hyundai engine or transmission on the market for less than what we're offering, we'll match that offer! That's right. With Automotix, you get a 90-day price match guarantee. If you buy from us in August and see a cheaper price in October, simply let us know and we'll match the difference. This is something we always offer. We know that our wholesaling process is second to none and that our prices are already as low as they get when it comes to used automobile parts. Price should never have to be an issue. Other things in the world are expensive enough because they exchange hands numerous times and everyone has to make a profit. But with Automotix, we are the supplier, so there are no changing hands with unexpected markups.
The types of used car engines and used transmissions we offer are vast, but if you're having trouble locating the brand you need, we have a few options available to you. You can try browsing our extensive catalog of hundreds of different brands, selling thousands of different parts. If you still can't find what you're looking for, we're more than happy to order it for you. But this is an option we rarely have to use, and undoubtedly the main reason that our prices remain so low. Since we're the supplier and only deal with top shipping companies who ship directly to you, anywhere in the U.S., you don't have to pay a lot for our Hyundai parts.