Select Model
---
Other Applications
---
Used Infiniti Engines & Motors Sales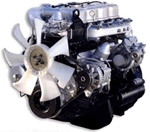 Our used Infiniti engines/motors come with 1-year warranty and 30-day price match guarantee. Buy your Infiniti engine from us with confidence knowing we stand behind the quality of our used car and truck engines.Save time and money searching for a cheap Infiniti engine. Our Infiniti discount price is guaranteed for 30 days. For store details visit the Store Information
Best Infiniti Parts on the Net
There's something about a big, powerful engine that screams "America" when it's revved up. Muscle cars have always seemed to catch our interest. But with today's engines, power isn't limited to those hotrods. Cars like the Infiniti are boasting huge engines and turning soccer moms into gear heads. One of the more popular models from Infiniti is the Q45. This luxury sedan comes equipped with a 380 horsepower, V8 engine. That's a little more power than the average 4-door, 4-banger. Of course, Infiniti's line doesn't stop there. They have numerous models that are all terrific cars, inside and out. But no matter how well the car is built, most still break down eventually.
When your Infiniti doesn't live up to the promise, it's time to seek some replacement parts. For a used transmission or engine with the same quality as brand new, you need Automotix to work for you. We have salvage yards all over the United States and stay ready to ship our parts out to you at factory wholesale prices. It's not everyday that you'll have to shop used car engines. So when the day does rear its head, make sure you don't take any risks and always, always buy quality. We completely eliminate the middleman and offer you top quality goods at a rock bottom price. And this isn't a Christmas special; we offer these deals year round.
All of our products are guaranteed to be the lowest prices anywhere. And to make sure we live up to our end, we offer you a 90-day price match on any engine or transmission with the same mileage and warranty! From a penny to a thousand dollars and beyond, if you see it elsewhere for cheaper, we'll gladly match the competitor offer. And we don't just sell them cheap, we sell them to last. Our products come standard with a 1-year warranty, no matter what you're purchasing. You won't have to worry about your used Infiniti transmission going out after a few starts and stops. By shopping with Automotix, your car will run like it's brand new again.
With our multiple salvage yards all over the country, it's easy to keep shipping costs down. We only the top and most trusted shipping companies and we guarantee that your products will arrive safely and in a timely fashion. We ship anywhere in the United States, and since we don't have to locate your product and involve any middlemen to have it shipped; you get your shipping taken care of at a bare minimum. The list price on our site is the price you pay. There are no hidden fees or extra costs of any kind.
If you can't seem to find the used engine you're looking for, we'll locate it for you. And after we find it, it's as if we've always had it. You'll receive the exact same warranty and price match guarantee on any part we have to locate for you. But rest assured, we carry a multitude of Infiniti parts. We have the best resources available to make sure that your part arrives quickly, and gets you and your car back out there on the road.