Select Model
---
Other Applications
---
Used Jaguar Engines & Motors Sales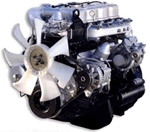 Our used Jaguar engines/motors come with 1-year warranty and 30-day price match guarantee. Buy your Jaguar engine from us with confidence knowing we stand behind the quality of our used car and truck engines.Save time and money searching for a cheap Jaguar engine. Our Jaguar discount price is guaranteed for 30 days. For store details visit the Store Information
Jaguar Used Parts With The Best Warranties
Few cars in the world have captivated the hearts and minds of American's like the British-made Jaguar. This stylish car is one of the most popular in the world, and one of the more difficult to shop for. If you're a resident of the United States and your Jag breaks down needing a new transmission, you may pull your hair out before you're able to get a new one from overseas, and even though there are Jaguar dealerships here in the U.S., that is exactly what they'll have to do. Its standard business for the dealership to order your parts from the original manufacturer, Jaguar would insist on it. But who has the time and money for that? When you need something convenient, Automotix is here to help. We carry the finest quality used Jaguar engines and transmissions in the country. And with over 200 locations, we're bound to have exactly what you're looking for. We eliminate the middleman and sell to you at wholesale prices.
We have hundreds of models for you to choose from, so it doesn't really matter which type of Jag you own. We carry parts for the XF, S-Type, XK, XJ220, Coupes, and more. And with any part you purchase from us, it comes standard with a 1-year warranty. Automotix is the only supplier around who can offer you a warranty on your used engines and transmissions. For you proud Jaguar owners out there, we guarantee your satisfaction. To show our customers that we're dedicated to customer satisfaction, we're offering a 90-day price match guarantee. If you can find the same used engine with the same mileage and warranty, we'll quickly and gladly match any competitors' offer. This is no cheap stunt; we always offer this deal to show that we're serious about our products.
We boast the cheapest prices in the entire industry. We're able to sell to you at a fraction of what some other companies can. And all of our prices include shipping and handling fees. What you see on the site is what you pay for at Automotix. We make sure to not involve any outside shipping companies or third parties of any kind. This ensures that our parts are shipped out to you for a low, low price. Since we carry a lot of Jaguar engines and other parts in stock, we can process your order quickly and immediately ship your part out. Buying directly from one source is something that only Automotix can offer you. This offers our customers a great sense of relief and alleviates the hassle of a lengthy ordering process.
Jaguar is a popular car. In fact, it's more popular than one might think considering the price. And though we carry a large stock of Jaguar used engines, sometimes a customer may have difficulty locating a part. If this happens, you should always be sure to check our catalogs thoroughly. And if you still can't find it, we'll locate it for you. Any part we locate for you still comes with our amazing warranty and will be immediately shipped out directly to you.