Select Model
---
Other Applications
---
Used Jeep Engines & Motors Sales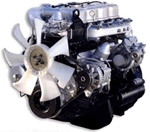 Our used Jeep engines/motors come with 1-year warranty and 30-day price match guarantee. Buy your Jeep engine from us with confidence knowing we stand behind the quality of our used car and truck engines.Save time and money searching for a cheap Jeep engine. Our Jeep discount price is guaranteed for 30 days. For store details visit the Store Information
Keep your Jeep on the road
When you engine breaks down, you're left with only two options: buy new or buy used. For most people, buying a new engine is just something they can't afford. So instead, they look to places like Automotix for all their used engine needs. For years now, we've been the best in the country when it comes to connecting customers directly with their desired products. Unlike other companies who use third parties to order and ship, we take care of the shipping ourselves. And ordering parts isn't something we have to do often. With over 200 salvage yards across the country, we're bound to have anything you could possibly need.
Automotix carries a variety of used Jeep engines and transmissions. The most popular being the 4.32L V6, but there are many other models of AMC and Jeep engines available on our website. If you're looking for a transmission, our variety is vast. We have manual and automatic transmissions for any type of Jeep. Even if your Jeep is older, we'll be able to get you the model you need. From AW4, Borg-Wagner, to Tremec, any Jeep transmission can be easily found and shipped directly to you. Even the A604 derived/Ultradrive transmission is available.
We carry used engines and used transmissions from multiple manufacturers. No matter what brand of vehicle you own, you can find it with Automotix. Jeep is a very popular brand and always has been. With us, you'll get your Jeep back on the road as soon as possible. With all of our used parts, we offer a 1-year warranty. Some other companies wouldn't dream of offering you such a warranty on used engines and transmissions. But that's just our standard business practice. If anything goes wrong with your part in the year, we'll be more than happy to replace it, though we're positive that you'll be satisfied with your new Jeep engine for years to come.
Not only will you be able to find everything you need, but you'll also find it here more affordable than anywhere else. We offer a 90-day price match guarantee to really drive that point home! After buying your desired part, you have a full 90 days to find a lower price. We're so confident that our prices are the best, that we'll quickly match any competitors' offers if you find it cheaper. And if that wasn't enough, we also give you one, solid price, and refuse to add markups. What you see on our site is what you pay for your part.
Why can we offer the cheapest used auto engines and transmissions on the market? It's simple: we ship directly to you from our salvage yards. By doing this, we're able to offer you shipment anywhere in the U.S. at bare minimum freight cost. This is a huge advantage to the customer. By not paying a third party, you get one low price, always. For those of you who need a Jeep engine but simply can't afford a new one, this is the best deal you're going to find going.
We have a vast assortment of various used engines and used transmissions at Automotix. But if you can't find what you're looking for, we'll gladly locate it for you. And the best part is that we won't run the price up to do so. In fact, any part we locate for you still comes with our standard 1-year warranty. Our inventory changes everyday and not all brands will be online. But if you check our extensive catalogs, you'll see a host of different makes and models. For everything Jeep, just stop in at Automotix.