Select Model
---
Other Applications
---
Used Lexus Engines & Motors Sales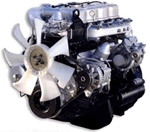 Our used Lexus engines/motors come with 1-year warranty and 30-day price match guarantee. Buy your Lexus engine from us with confidence knowing we stand behind the quality of our used car and truck engines.Save time and money searching for a cheap Lexus engine. Our Lexus discount price is guaranteed for 30 days. For store details visit the Store Information
It's all about luxury
Few words in the English language are synonymous with luxury - and Lexus is one of them. For decades now, Lexus has been the overall industry standard when it comes to luxury cars. Their soft leather seats, powerful engines, gorgeous design, and reliable performance are what helped propel this car to the status symbol it is now. Their hefty price tag also reiterates the point of luxury. Lexus is often considered a car that only the well-to-do are able to afford. And just like any expensive car out there, when it breaks down, you're looking at a small fortune to repair the damage. When your Lexus suffers a setback, it's time you looked up Automotix and let us get you back on the road in a hurry.
At Automotix, you can get your hands on a variety of quality used Lexus engines. We carry engines for the 400 SC, ES 250, ES 300, GS 300, LS 400, RX 300, SC 300, LX 450 and more. We sell at cheaper prices than anywhere else on the market. Lexus' name doesn't only bring you luxury, it also brings you quality. And for these unbelievable engines, we also have the transmissions that go right along with them. Our variety includes the 3.0 automatic, 4.0, 2.5, 4.5. 4.7 and many more.
If your Lexus hasn't lived up to its large price tag, then it's time to find some good replacement parts. If you're in the market for a used Lexus transmission or engine, then you need to let Automotix work for you. We currently have over 200 salvage yards throughout the U.S., and are ready to ship our parts to you at a wholesale price. These are offers that you won't find everyday. When the time comes to replace that engine, make sure you don't put yourself in the line of fire. There's no reason to take the risk with other companies who only wish to overcharge you. With Automotix, we completely eliminate the middleman, offering you our high-quality parts at an unbeatable low price. This is something we offer 24-7, 365.
Our used engines and transmissions are available to you at the lowest possible prices you'll find anywhere! And to make the deal even sweeter, we're offering you a 90-day price match guarantee for any transmission or engine you find with the same warranty and mileage. It doesn't matter how cheap it is. If you can find a better deal, then we'll instantly match the competitor offer. Don't be fooled by the fact that we sell our engines cheap, we sell quality that lasts! All of our products come with a 1-year warranty. No matter what you purchase from us, that's the standard you'll receive. Your car will be running like brand new once you replace your part with one from Automotix.
We're able to keep our costs so low because of our size. With over 200 yards nationwide, we already carry your products in stock, and can guarantee that we won't include any middlemen in the shipping or ordering process. We ship anywhere in the United States, and know that all your products will arrive safely and in a timely fashion. The price you see listed on our site is the price you'll pay for the product. You won't run into any hidden costs or extra fees at all.
If you can't locate the used engine or transmission that you're looking for, then we'll find it for you. Any part we locate for you comes with the same 1-year warranty. But you don't have to worry about that part. We carry a huge selection of Lexus parts to meet and exceed all of your expectations and needs.