Select Model
---
Other Applications
---
Used Mercedes Engines & Motors Sales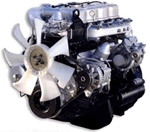 Our used Mercedes engines/motors come with 1-year warranty and 30-day price match guarantee. Buy your Mercedes engine from us with confidence knowing we stand behind the quality of our used car and truck engines.Save time and money searching for a cheap Mercedes engine. Our Mercedes discount price is guaranteed for 30 days. For store details visit the Store Information
There's Mercedes, then there's the rest
When you think about luxury automobiles, your mind probably goes to a place of comfort. You envision a smooth ride, those soft, comfortable seats, the sunroof, a top-of-the-line sound system. In fact, you probably just think about Mercedes-Benz. Though this German manufacturer builds buses, trucks, coaches, and other types of vehicles, they're best known for their outstanding and luxurious cars. Founded in 1871, Mercedes-Benz is about as good as you can get when it comes to luxury. With cars such as the S-Class, E-Class, CLK, CLR 600, CL 65, G Series, and many, many more, Mercedes is definitely one of the top names in the entire world. There are other luxury cars around that do very well - one of those being the Lexus which just happens to be Mercedes' main competitor. This brand is quality built with quality parts. But, unfortunately, they still break down from time to time.
Automotix is the one supplier in the United States with the stock available to quickly get your Mercedes back on the road. We carry used transmissions for the CLK and other models of Mercedes-Benz. If you're looking for a used Mercedes engine, we can get you a straight-4, -5 or -6, a V6, V8, V10, or V12, and even a Wankel engine. We're a premier supplier of wholesale parts, and carry a vast selection of used engines and transmissions for Mercedes-Benz.
At Automotix, we specialize in connecting customers with their desired used auto engines and transmissions. Over the past few years, we've started to make the transition from a full-time supplier for the top insurance companies and fleet companies in the country, to a one-stop-shop for all of your automotive needs. Giving the public the best possible product for the best possible price is something we at Automotix take very seriously.
We have over 200 salvage yards all over the country. Each one is dedicated to obtaining a variety of parts that are ready to ship out to you at a moments notice. One thing we do very well is run a self-reliant business. If you order a part from us, we don't spend days or weeks trying to locate the part. No, we have a multitude of auto parts already in stock. This means that as soon as you order, your part is ready to be shipped out. And that means that you're not forced to pay that proverbial middleman markup. Our sheer size ensures you that you're selecting from the widest variety in the country. A car like the Mercedes-Benz is very popular. But you'd be surprised at how few of the "top" suppliers actually carry different makes and models.
After you find the part you need, you'll notice that it comes with a full 1-year warranty. This is something we offer on every used engine and transmission at Automotix. Other suppliers would rather not have your business at all than offer you a full warranty on a used product. Most suppliers won't even give you more than a 6-month warranty on brand new parts, but not at Automotix. We're completely confident that you'll be totally satisfied with our high-quality parts.