Select Model
---
Other Applications
---
Used Mercury Engines & Motors Sales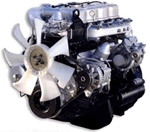 Our used Mercury engines/motors come with 1-year warranty and 30-day price match guarantee. Buy your Mercury engine from us with confidence knowing we stand behind the quality of our used car and truck engines.Save time and money searching for a cheap Mercury engine. Our Mercury discount price is guaranteed for 30 days. For store details visit the Store Information
Mercury's rising
Cars have really exploded over the past fifty years. There used to be only a few top brands that American's could select from. In the early 1900s, Ford was often the only choice for many people. But here we are, a full century later, and the selection of cars you can choose from is virtually endless. Some brands really stand out in your mind. You have Lexus, Mercedes, Chevy, Ford, Toyota, and of course, Mercury. This car, which is a division of Ford Motors, has always been one of the more popular brands around. With models like the Marauder, Montero, and Montego, Mercury's really made a name for itself. But, let's get real, that 1968 Cyclone is really what Mercury's all about. Some of the most underrated muscle cars in American history were built by Mercury.
At Automotix, you can shop any used Mercury part you could ever need! If we don't currently have it in stock, we'll gladly locate it for you. If you need an automatic transmission for your Mercury, then you're on the right track. Automotix carries multiple models of Mercury parts, ranging from 6 cylinder engines to the latest in automatic transmissions. We have transmission for FWD, RWD, and AWD, available in 3, 4, and 5 speed models.
When your car breaks down, we know that it can be a real pain to get up and running again. If you're the owner of a Mercury classic, you may have to look for months and end up paying a fortune before you find that Mercury engine or transmission. When it's time to fix that car, there's only one place to turn, and that's Automotix. With over 200 salvage yards across the country, we're the premier supplier for used auto engines and transmissions. And we don't stop and rest on our laurels. No, we make sure that all of our customers always receive the best possible deal on any part we have to offer. One of main business standards happens to be the low price you'll pay when you shop with us. And since we ship directly to you from our extensive stock, we can eliminate the middleman and keep the costs down.
Many people are put off by the word "used." Well, it's not a bad thing to own, and we'll tell you why. For decades now, insurance companies that pick up the bill for your car have suggested that you go used. When you take your car into a mechanics shop to be fixed, you can bet that they're installing used parts. There's nothing wrong with a good used part. In fact, a good used part works just as well as a brand new part. And at Automotix, we've been putting our used engines and transmissions in cars for years. Don't be scared to try it out. With any part you order from us, you'll receive a 1-year warranty. The rest of the industry probably thinks we're crazy for offering a warranty on a used part. We know that other suppliers would never try to offer you a warranty. But at Automotix, that's just our business standard.
On top of the warranty we offer, we're also offering a 90-day price match guarantee. If you can find the same part with the same warranty and mileage, then we'll match that price instantly. We make sure that you're never paying a penny more than you to with us. And if you're having trouble locating your part on our site, we'll locate it for you. It's true that one of our 200-plus salvage yards probably carry the exact Mercury part you need, but if our site hasn't updated with the flow of real-time traffic, then we'll locate the part for you and still offer you our 1-year warranty and low price.