Select Model
---
Other Applications
---
Used Pontiac Engines & Motors Sales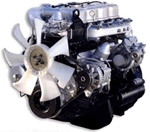 Our used Pontiac engines/motors come with 1-year warranty and 30-day price match guarantee. Buy your Pontiac engine from us with confidence knowing we stand behind the quality of our used car and truck engines.Save time and money searching for a cheap Pontiac engine. Our Pontiac discount price is guaranteed for 30 days. For store details visit the Store Information
Don't permanently park the Pontiac
Pontiac is a very popular car. It is a marquee of automobile owned by Holden from Australia, and produced by General Motors. They're sold in the United States, Canada and Mexico. Coined as a mid-level brand, Pontiac is basically neither cheap nor expensive. This is great news for anyone looking to make a Pontiac purchase. Millions of people all over the country own a Pontiac. They were tremendously popular in the 80s with the Firebird. And in the 90s, their popularity stayed high up on the scale with cars like the GT, and various versions of the sedan. There is an abundance of Pontiac parts available to the public. But when your engine or transmission breaks down, you should still get the wholesale price. Offering our wholesale price on quality used engines and transmissions are what Automotix is best known for.
Automotix is also well-known for our vast selection, including used Pontiac engines and transmissions. Pontiac engines offer a lot of horsepower for their relatively small size. The brand itself is very popular, but that doesn't mean other suppliers will have the correct used Pontiac engine. You may need a V8 and find that other suppliers don't carry that model. The same thing with transmissions: you may need a 4-speed automatic, but can't find it. With Automotix, this isn't a problem. Our huge inventory guarantees that you can find all of your used Pontiac engines and transmissions.
With well over 200 locations all over the country, Automotix is one of the premier supplies of used parts in the entire industry. Previously, we only offered our services to the likes of insurance and fleet companies. But now, we're giving the public the wholesale prices they've been waiting for. By having such a large variety of used auto engines and transmissions to choose from, we're able to keep our prices low by avoiding contact with any middlemen. We do everything in-house, and take extra special care to ensure that your part arrives to you both quickly and safely.
Used Pontiac parts aren't especially hard to come by. But if you're looking for quality, then you better shop at Automotix. With us, all of your parts come standard with a 1-year warranty, so there's absolutely nothing to worry about. You'll never get stuck with a faulty part by choosing us. We guarantee that our parts will last! If you happen to experience any problem whatsoever with your Pontiac engine or transmission, just let us know and we'll have it taken care of immediately. No other supplier in the industry can offer you a full warranty on a used part. And the trust is, they just don't want to.
It's not uncommon at all to have people shopping around for the best deal. Penny-pinchers are smarter than what they're given credit for. So, as another way to show we're serious about customer satisfaction, Automotix offers you our 90-day price match guarantee. If you find a used Pontiac transmission or engine anywhere for less than what we're offering, we'll match the competitor offer immediately. This isn't some internet-coupon special, we offer this price match year round. Our wholesaling process is tops in the industry, and our prices are as low as they could possibly go. Any lower and you'd be stealing.
Automotix will also locate any part you need. Though our catalogs online are definitely extensive, sometimes you just can't find the part you need. This is most likely due to our ever-changing inventory and sheer size of operation. But if you need the part, we'll happily find it for you and offer you our standard warranty. With Automotix, you only get the absolute best.