Select Model
---
Other Applications
---
Used Porsche Engines & Motors Sales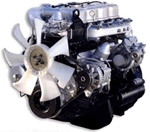 Our used Porsche engines/motors come with 1-year warranty and 30-day price match guarantee. Buy your Porsche engine from us with confidence knowing we stand behind the quality of our used car and truck engines.Save time and money searching for a cheap Porsche engine. Our Porsche discount price is guaranteed for 30 days. For store details visit the Store Information
Speed down the road of life
The German manufactured Porsche has been on of the hottest sports cars on the road since 1931. In 2005 alone, Porsche cleaned house with over 7 billion dollars in revenue. And that's the Euro dollar. The list of top-earning sports cars is astounding. Just as Porsche's main competitors you have the Mercedes-Benz SLK, Lotus, Jaguar, Maserati, Ferrari, Bugatti, Pagani, and, of course, Lamborghini. When they break down, the average car owner can't afford to have their parts shipped in from overseas. This is where the Automotix choice becomes clear. Instead of paying a fortune for a new part to be shipped in, get your hands on a quality used one from us.
With Automotix, you can get your hands on a variety of different Porsche engines. The selection of Porsche engines is so vast, only we could keep up with the different makes and models. You have the Porsche Super, the Junior, 64, 356, 550, 911, 912, 914, 928, Boxster, and many, many more. You also have a few options when it comes to a Porsche transmission. The 5-speed and 6-speed manual transmissions are located in our large inventory and waiting to be shipped to you at a moments notice.
With well over 200 salvage yards throughout the country, we carry a huge a selection of all your top-quality brands, makes, and models. We have a little bit of something for everyone, and this definitely includes you Porsche owners. This is great news for the people who could use the savings. It means that you don't have to sell your first-born to afford a quality transmission. And since you're receiving your part from right here in the country, you won't have to wait weeks or months either. Automotix carries all of your parts in stock. This way, we don't have to get them from overseas either, thus eliminating the middleman and allowing us to offer our products to you at a wholesale rate.
At Automotix, every part you purchase from us comes standard with a full 1-year warranty. Unlike other companies who shy away from the idea of warranties, we do this for every single brand, make and model. If you come across any trouble at all with your part, we'll replace it immediately. And as an added incentive, we also offer a 90-day price match guarantee. This means that you can ship the used engine or transmission you want from us, and still continue to shop for a full 90 days after. If you happen to find your part around for a cheaper price, then we'll match that price right away.
Our prices are hard to beat. There are thousands of companies out there who offer what they claim to be low prices. But none of them are able to offer you what we can. We're able to offer you our low prices because of the way we handle our business. Most other suppliers take your order, make an order of their own, and hen ship in to you what they've just received. This is a middleman markup hat is just pointless. By carrying the parts you need in stock already, we're able to ship out to you immediately. This is a huge advantage to our customers. A time saver, and a money saver, it really can't be beat.