Select Model
---
Other Applications
---
Used Smart Engines & Motors Sales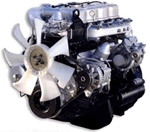 Our used Smart engines/motors come with 1-year warranty and 30-day price match guarantee. Buy your Smart engine from us with confidence knowing we stand behind the quality of our used car and truck engines.Save time and money searching for a cheap Smart engine. Our Smart discount price is guaranteed for 30 days. For store details visit the Store Information
Smart - A Smart choice
The Smart automobile can safely be assumed to have the name due to the economy and size of this subcompact. After all car that holds two people, can park three vehicles in one regular parking space (side by side) and contains an all-electric engine in later U.S. models. It has only been in the last few months that these cars have been somewhat available in the United States. A few vehicles entered through Mercedes Benz dealerships, and some modified versions were modified and sold by independent dealerships. Some of the older diesel versions don't meet American emissions regulations.
Beginning in 2008, the Smart USA dealership network offered a gasoline powered Fortwo and the electric Hybrid Technologies will also be offering its version. Up to six month waits are expected for obtaining the new models from dealers. The electric Smart will travel 120 to 150 miles on a five to six hour charge using a standard 110 outlet. The top speed is about 80 mph. This makes an ideal commuter, shopping and errand car for a young couple.
Whether or not you find $35,000 an acceptable price range for a car such as the Smart car depends on your specific situation. There is no denying that the electric version sounds very appealing, although the gasoline powered vehicle doesn't rank as high as some of the other micro car brands.
Hard-to-find
Because these cars are so new on the market, so hard to find, and so much in demand, you may think you will have a difficult time finding parts such as a used engine or transmission should you need one for any reason. Don't let the label of hard-to-find make you give up. Automotix has ties to salvage yards, suppliers, auto wrecking yards and dismantlers across the United States. We stay on top of thousands of used and new parts daily, with inventory changes coming in hourly.
When you need a part for your Smart car, be smart about ordering the part where you get the lowest price, the quickest shipment and the best warranties in the business. We guarantee each and every part you purchase through Automotix for a full year. We also guarantee that you won't pay more for your used parts through Automotix. We have a 90-day price guarantee on our prices. Find the same part for less with our competitors and we'll pay you the difference.
Part of our low price guarantee includes the shipping, handling and middleman fees that you avoid when you use our widespread supplier network. By purchasing close to you, you save money in shipping costs, by eliminating the middleman, you reduce your costs even further.
Courteous, professional and knowledgeable service is another component in our commitment to your positive experience when you shop our automotive parts and service mall. We believe in these ethics before, during and after each sale. We want each customer to tell others about our excellent service, economical prices and quality parts.