Select Model
---
Other Applications
---
Used UD Engines & Motors Sales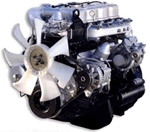 Our used UD engines/motors come with 1-year warranty and 30-day price match guarantee. Buy your UD engine from us with confidence knowing we stand behind the quality of our used car and truck engines.Save time and money searching for a cheap UD engine. Our UD discount price is guaranteed for 30 days. For store details visit the Store Information
UD - A commercial selection
The UD stands for Uniflow Diesel and is a trademark for Nissan Diesel's Uniflow Scavengine Diesel engine. It is marketed under Ultimate Dependability trademark. The Nissan Diesel or UD engines are manufactured in straight, 3 cylinder, 4 cylinder, 5 cylinder, V:8 cylinder, 10 cylinder and 12 cylinder models. The trucks include light, medium and heavy duty models, as well as buses, bus chassis and other vehicles. Ownership of the company is through Volvo since March of 2006.
Stay on the job longer
Because of the specialized nature of these commercial purpose 1100 UD series and up, the need for replacement of the engine or transmissions is a highly limited market. Many of the vehicles are acquired through the distributor web site. However, if you own one of these dependable diesel trucks, you can also look for parts such as a used engine or transmission at Automotix. Perhaps you need a new engine for a UD 1400 14' dump body or a 5-speed stick shift transmission for a 16' van. You can search the items on our site for offerings at this level of detail. Once you have located the necessary part you simply order directly from the supplier of the part you need.
No middleman
Automotix has long been the supplier of choice by fleet managers, including commercial fleets. Even if your fleet consists of only one or two UD Nissan trucks, you still need to know that they will not be out of commission for an extended period while you hunt for the right part and wait to have it shipped to a middleman and then on to you with delays at each step and extra charges for shipping and for handling by the intermediaries.
Lowest cost
With truck engines and transmissions, as well as those for your personal vehicle, Automotix guarantees to provide the right part at the lowest cost. The warranty on the truck engines and transmissions is one full year, just as it is on the personal or performance size engines. The same is true of the transmissions, whether it is a five speed or multi-geared diesel heavy duty truck.
We also guarantee that you won't find the same part with equivalent mileage and warranties on a part from our competitors within 90-days, or we will pay you the difference.
Our staff
Because of our years of experience helping customers find parts for their automobiles and trucks, we can be of assistance in finding hard-to-locate parts for your UD Nissan truck. If you don't see what you want on our drop down search menu, you have other options. You can browse our comprehensive catalog for items which have not yet been indexed. You can also telephone or email one of our professional, expert and courteous customer service people for help in finding that certain part. They can also be of help if you are not certain what part is required.
Take advantage of the services now available at our expanded automotive supermall website. We know you will be pleased at the friendliness, economy and expertise that you find.
About our UD Engine locating service:
We can help you find the UD engine you need fast and cost effectively. Even if you don't see your engine listed in our catalog, we probably have it in our inventory ready to ship or we can find it in an auto auction. Our large network of auto recyclers, salvage yards and wrecking yards across the country dismantle daily hundreds of damaged cars and trucks. So our inventory is refreshed daily. We will locate any engine, transmission or used part that you need and offer you the best warranty in the used parts industry. Once you supply the VIN (vehicle Identification Number) of your car or truck, we will match the exact engine for your UD automobile and get back with you with a price quote. When buying a used UD engine you may get the engine accessories, manifold and sometimes with the gear - it will vary with one dismantling to another.
Remember, when you buy a used UD engine from us, you are getting the most cost effective engine around, 30-day price match guarantee and an exceptional 1-year warranty. Let us help you find your next engine for your UD . To get started, just click on the "Engine Locator" button.