Select Model
---
Other Applications
---
Used Ferrari Engines & Motors Sales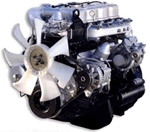 Our used Ferrari engines/motors come with 1-year warranty and 30-day price match guarantee. Buy your Ferrari engine from us with confidence knowing we stand behind the quality of our used car and truck engines.Save time and money searching for a cheap Ferrari engine. Our Ferrari discount price is guaranteed for 30 days. For store details visit the Store Information
Used Engines And Transmissions for Your Ferrari
Easy Ways to Saving Money
When replacing your Ferrari engine or transmission you want the best. Ferrari's reputation for reliability goes back to its first "true" one seater built in 1947. Maintain that reliability performance with Automotix.net's used transmissions and engines. You don't need to sacrifice saving to acquire your used Ferrari engine.
When you want that transmission to glide in all its gears, then don't waste money on parts you may have to buy over and over again. Our shipping costs are rock bottom. Our network of over 200 storage facilities and extensive shipping contacts make getting that hot engine or transmission to you fast and affordable. Get the lowest prices on the highest quality used engines and transmission at Automotix.
Finding Ferrari Engines and Transmissions
Do yourself a favor and keep those Italian loafers clean, just go to Automotix for your used Ferrari engine and transmission needs. Shop from the comfort of your easy chair or office and be efficient just like your car. If a great used Ferrari engine is what you need, we have it. Look in our catalog or check out our site, but if in doubt you can contact us and we will do the searching for you. Our trained and knowledgeable service personnel will speed your part to you.
Our huge network of salvage yards allows us to locate the part you are looking for at a price that can't be beat. We have years of experience with used car engines and transmissions, so reap the rewards of our expertise and contacts. Automotix.net daily parts tracking insure that our information is up-to-date and accurate.
1 year Warranty in Ferrari Parts
Don't throw your money away on questionable parts. Get a used automatic transmission that allows you to soar through all your gears. Automotix is the only place to buy used car engines or transmissions that have a one-year warranty. If you want it to run longer than 5 minutes, or 5 days after you installed it, then get it here. You are assured of dependability and great customer service before, during and after the sale.
If you want to spend more time speeding down the road or hugging those curves than working on that fabulous Ferrari, then get your parts through Automotix. You will get not only a 90-day price guarantee but also a 1-year warranty on all used car and truck engines. Our 90-day price guarantee and our unheard of 1-year warranty make us the used truck engine and transmission place for you.
Get Your Parts From The Right Place
Save money, time, and effort when you buy direct from the suppliers. With Automotix you never pay a middleman. Don't go anywhere else for your used engine and transmission needs. Take advantage of one-stop shopping for all your used Ferrari engine or transmission needs. Since our network of suppliers is scattered across the country, you can purchase from the closest one with the used engine or transmission right for your Ferrari and save money in freight costs.
About our Ferrari Engine locating service:
We can help you find the Ferrari engine you need fast and cost effectively. Even if you don't see your engine listed in our catalog, we probably have it in our inventory ready to ship or we can find it in an auto auction. Our large network of auto recyclers, salvage yards and wrecking yards across the country dismantle daily hundreds of damaged cars and trucks. So our inventory is refreshed daily. We will locate any engine, transmission or used part that you need and offer you the best warranty in the used parts industry. Once you supply the VIN (vehicle Identification Number) of your car or truck, we will match the exact engine for your Ferrari automobile and get back with you with a price quote. When buying a used Ferrari engine you may get the engine accessories, manifold and sometimes with the gear - it will vary with one dismantling to another.
Remember, when you buy a used Ferrari engine from us, you are getting the most cost effective engine around, 30-day price match guarantee and an exceptional 1-year warranty. Let us help you find your next engine for your Ferrari . To get started, just click on the "Engine Locator" button.