Select Model
---
Other Applications
---
Used Peugeot Engines & Motors Sales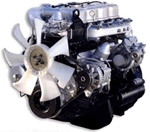 Our used Peugeot engines/motors come with 1-year warranty and 30-day price match guarantee. Buy your Peugeot engine from us with confidence knowing we stand behind the quality of our used car and truck engines.Save time and money searching for a cheap Peugeot engine. Our Peugeot discount price is guaranteed for 30 days. For store details visit the Store Information
Go out and get a Peugeot
A name you may have never even heard of has been tearing up Europe for over 120 years. As the second leading car manufacturer behind Volkswagen, Peugeot is the creme de la creme of the French revolution. Started in 1882 by the Peugeot family, this famed brand has witnessed popularity in a variety of countries, including America. Their cars are very sleek and borderline lavish with their biggest claim to fame being their reliability. But like any other car ever built, they also break down. Many Peugeot owners go into a panic when their prized possession drops a transmission, or the engine locks up. They know that their chances of getting the proper part are slim to none. There are basically two ways to get a quality part for this car. The first, order it directly from France. This way seems the most logical, but it's also insanely expensive and will take months. The second, order your part from Automotix.
Automotix can get you either type of Peugeot engine: the Douvrin four-cylinder, or the PVR. Both engines are very powerful for their size, and at Automotix, you'll get them cheaper than anywhere else. If you're in the market for a used Peugeot transmission, then we can also help with that. We have the BA 10/5 5-speed transmission and others just waiting to be shipped out to you from our vast inventory. If you need a used Peugeot engine or transmission, then you're at the right place.
Why buy from Automotix when you can buy brand new? For starters, the price to have a new Peugeot engine or transmission shipped in can end up costing you the price of a whole new car. Also, buying from Automotix ensures that you can get your car repaired quickly. Not everyone is aware of the tricks used by insurance companies and popular mechanic shops when fixing your car. They love to replace your busted part with a used part. And it's not only because it makes them a lot of money. It's also because a quality used part works just as well as a brand new part. And Automotix is where the insurance companies and mechanics shop.
Every supplier promises you quality, but few come through. Automotix isn't the only supplier who can offer you a quality used part. But there's only one company that can offer you a 1-year warranty on that part, and that's Automotix! All of our used transmissions and engines come with the same 1-year warranty, it's our business standard. We're committed to doing everything possible to ensure that you get that Peugeot back on the road in a hurry.
To show that we're all about the customer, we also offer a 90-day price match guarantee. For all of your bargain hunters out there, this is fantastic news for you. You'll never have to sacrifice quality for price again. At Automotix, we believe that you shouldn't have to take out a second mortgage just for a car part. So if you can find your Peugeot engine and/or transmission for a cheaper price, we'll gladly match it! This is something we offer on every part we sell. As long as the part has the same warranty and mileage, get it from us at the lowest price possible. If you can't find your part in stock, we'll even locate it for you. And every part we find for you comes with the same 1-year warranty and low, low price. No matter what we're shipping or who we're shipping it to, we never use middlemen.
About our Peugeot Engine locating service:
We can help you find the Peugeot engine you need fast and cost effectively. Even if you don't see your engine listed in our catalog, we probably have it in our inventory ready to ship or we can find it in an auto auction. Our large network of auto recyclers, salvage yards and wrecking yards across the country dismantle daily hundreds of damaged cars and trucks. So our inventory is refreshed daily. We will locate any engine, transmission or used part that you need and offer you the best warranty in the used parts industry. Once you supply the VIN (vehicle Identification Number) of your car or truck, we will match the exact engine for your Peugeot automobile and get back with you with a price quote. When buying a used Peugeot engine you may get the engine accessories, manifold and sometimes with the gear - it will vary with one dismantling to another.
Remember, when you buy a used Peugeot engine from us, you are getting the most cost effective engine around, 30-day price match guarantee and an exceptional 1-year warranty. Let us help you find your next engine for your Peugeot . To get started, just click on the "Engine Locator" button.